St. Peter am Kammersberg
844 - 1.200m
Unspoiled nature! Clean water! In Katschtal health comes from nature. Let nature have an effect on you.
Use the dowsing rod to detect hidden water veins to better understand their effects on us and our environment. Collect medicinal herbs during the herbal hike and prepare teas, vinegar and tinctures from them. Nordic Walking & running track along the Katschbach!!!
Water: With the idyllic landscape pond in Rottenmann - 3 ha water surface - an ecological, valuable landscape element was created! Enjoy nature and tranquility during a walk around the pond. Info for fishermen: GH Mooswirt - Rottenmann 03536/8310 and GH Hirschenwirt - Schöder 03536/8274
The Kretzenbründl (Römerbründl): Between the villages of Feistriz and St. Peter am Kbg. on the northern slope of the Nickelberg and accessible by beautiful hiking trails lies the idyllic Kretzenbründl.
In an about 100 years old encyclopedia of Styria we find the following note:
Near Feistritz Castle there is a mineral spring with a temperature of 15- 17 °C which once served a bathing establishment. It cures skin rashes and is called "Kretzenwasser" by the people.
The Augustinerbründl: A chapel dedicated to St. Augustine was built on the Sölk Pass in 1964. Here springs the Augustinerbründl, a legendary eye healing water that was already known to the Romans. Even today, this spring is said to have a healing effect!
---
---
Leisure tips St. Peter am Kammersberg
---
Contact St. Peter am Kammersberg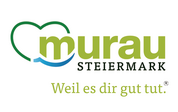 Tourismusverband Region Murau - Standort St. Peter a. Kbg.
St. Peter 82, A-8843 St. Peter am Kammersberg
Telephone

Homepage
E-Mail
Inquiry and Brochure order Accommodations