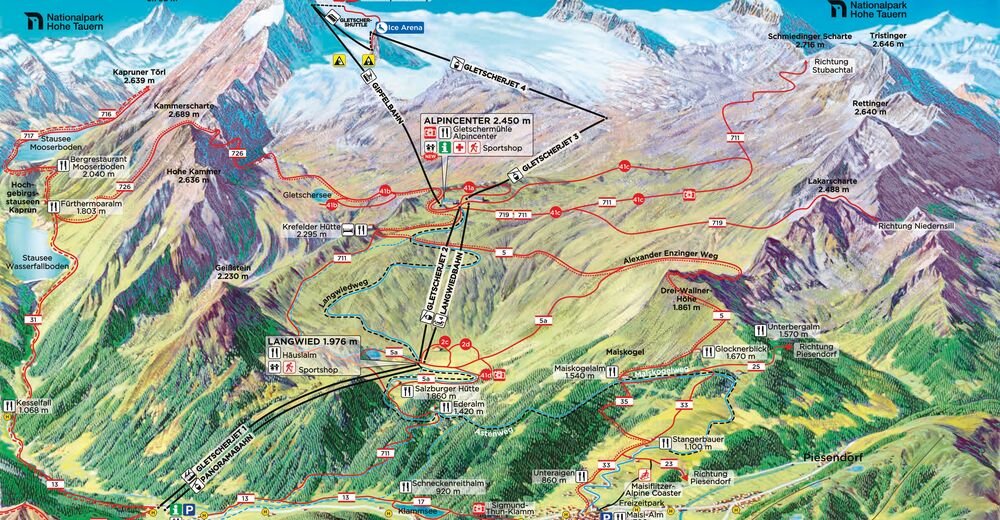 Zell am See-Kaprun, right in the heart of Austria, is one of the most multifaceted year-round holiday destinations. There is no other region in the Alps that offers so many spectacular places for excursions and alpine sights located as close together. Mighty mountains, mellow pastures, the glistening expanse of Lake Zell, the eternal ice of the Kitzsteinhorn glacier and the untamed forces of nature in the Hohe Tauern National Park unfold their very special charm in every season. On 365 days of the year the region offers a wide choice of activities, entertaining family fun, tranquil scenery as well as culinary and cultural discoveries.
The Mooserboden and Wasserfallboden high mountain reservoirs in Kaprun, which lie between the commanding cliffs of the Upper Tauern at a height of 2,000 metres, can be reached with Europe's largest open slant lift. During a guided tour of the dam wall on the 107 metre high and almost 500 metre long "Mooser-Sperre" visitors can discover how clean electricity can be generated from 160 million cubic metres of water. The "Electricity Adventure World" provides insights into the fascinating world of eternal ice and explains the interplay between the glacier, power plant construction and electricity generation.
A history-charged natural spectacle is the Sigmund Thun Gorge in Kaprun. Going down to a depth of 32 metres, the Kaprun Ache carved out its 320 metre long path through the
Sigmund Thun Gorge and created distinctive smooth surfaces and deep holes. Moss-covered wood and cragged rocks with symbols and dates, which wood-cutters carved into the stone many years ago, transport visitors back into an earlier time.
---
---
Leisure tips
Kaprun - Kitzsteinhorn
---
Contact
Kaprun - Kitzsteinhorn
Zell am See - Kaprun Tourismus GmbH
Brucker Bundesstrasse 1a, A-5700 Zell am See
Telephone

Homepage
E-Mail
Inquiry and Brochure order Accommodations
Locations
Zell am See - Kaprun
Lakes
Kaprun - Kitzsteinhorn
Mountain railways
Summer operation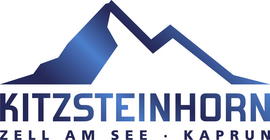 Accommodations
Kaprun - Kitzsteinhorn
165 Hotels, Holiday apartments...
46 Offers and All-inclusive prices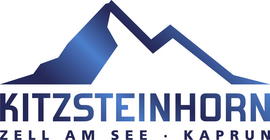 Sports provider
Kaprun - Kitzsteinhorn
Offers and All-inclusive prices
Kaprun - Kitzsteinhorn
Webcams