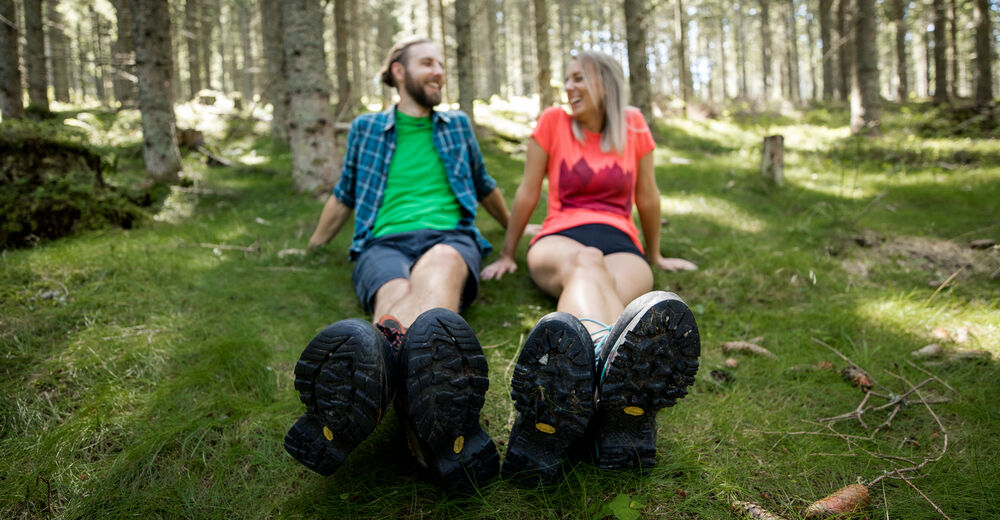 At the greenest heartbeat of nature - holidays in the Hochsteiermark adventure region
850 million trees make Styria the green heart of Austria - and it beats particularly intensively in the holiday region between Semmering, Mariazellerland, Hochschwab and Rennfeld. After all, with a summer-fresh 75% share of forest, Hochsteiermark is a natural oasis in a class of its own. Far from all tourist paths and sources of noise, you can find peace and quickly regain your strength. A round on fluffy moss, the gentle rustling of leaves, healthy forest air and deep green landscapes are a healing benefit for body and soul. In short: Woodness is the new wellness of Hochsteiermark. Combined with mindful nature doping, breathtaking fresh air adventures, imposing mountain backdrops, culinary and cultural delights and warm hospitality, a holiday in Hochsteiermark continues to have an effect even long after you have returned home.
Forest is good for us
Extensive forest bathing washes away stress from body, mind and soul, improves sleep, lowers blood pressure, boosts the immune system and inspires the spirit of life. In addition, forest bathing trainer Eva-Maria Woldrich ensures unforgettable hours of natural health care with mindful exercises, fairytale stories and culinary retreats.
Sporty summer retreat
Out into the good air, into holiday fun. Thanks to "green" nature, genuine hospitality and an infinite choice of leisure activities, even couch potatoes quickly get into healthy gear. During relaxing hikes you can find yourself, the nearest alpine pasture or a handful of mushrooms in the forest. With a network of paths totalling 2,375 km, the choice alone becomes a torture: would you rather take it easy or be more energetic, climb the summit cross with the whole family or on your own, walk through the Waldheimat in the footsteps of Peter Rosegger, embark on a mountain time journey or march along the water adventure path, perhaps even take the literature path and then soak up some sun on the Stanzer Sonnenweg? And if it's too slow for you on foot, you can swing into the saddle of a mountain bike or (e)bike and live out your sporting spirit in the "wind & bike Park Pretul" in the Fischbach Alps or in the Weitental with a view of Hochanger, Madereck or Schweizeben. With breathtaking views, a well-developed network of cycle paths, bike rental and e-bike charging stations, pedal knights are guaranteed to get their money's worth, whether with a child and picnic basket or with summit-touring ambitions.
For extreme sports enthusiasts in search of an adrenaline kick, a trip to the Falkensteinwand in the Mürzer Oberland Nature Park is also an option, where a new via ferrata over Otto's Sonnenplatten or Heli's incredible pillar provides dizzying mountain adventures.
For families
Pleasure cycling on the MürztalRadweg R5. From Mürzsteg and Neuberg, the Südbahn Museum in Mürzzuschlag via Oberkapfenberg Castle to Brucker Schlossberg, crowned by regional culinary delights and cosy stops for refreshments! River cycling is just the thing for those who want to combine the cool water with a cultural and city feeling.
Small town pearls with tangible nature.
Historic towns, lively culture, delicious culinary delights. Bruck an der Mur, Kapfenberg, Kindberg, Mürzzuschlag and Mariazell: five towns with great attractions. A stroll through the historic old town of Bruck, which is well worth seeing, past the Kornmesserhaus and up to the Schlossberg, will give you a healthy taste of its own: exquisite delicacies from the gourmet kitchen, wild Hochschwab cuisine and cosy village inns make every day of your holiday an epicurean experience. But Kapfenberg and Mürzzuschlag are not stingy with their charms either. At Oberkapfenberg Castle, a visit to the falconry, the legendary knights' festival or Chill Hill are part of the cultural must-do programme, while in Mürzzuschlag you can hear not only the sound of the forest but also the International Brahms Festival. After all, the composer spent his summer holidays in this town and finished his IV. Symphony. As if that were not enough, the Neuberg Culture Days, Lake Erlauf with its Silent Cinema or the pilgrimage basilica of Mariazell also make the hearts of art-loving people beat faster. And the best thing about it: Hochsteiermark not only inspires during the holiday season, but also during work, because it is also the first choice as a state-of-the-art conference and seminar destination in the countryside.
Text: TV Hochsteiermark
---
---
Leisure tips Hochsteiermark
---
Contact Hochsteiermark
Erlebnisregion Hochsteiermark
Herzog-Ernst-Gasse 2, A-8600 Bruck an der Mur
Telephone

Homepage
E-Mail
Inquiry and Brochure order Accommodations
Mountain railways Summer operation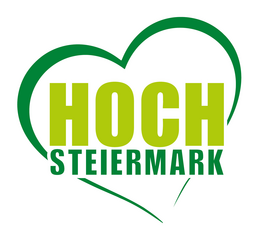 Accommodations Hochsteiermark
29 Hotels, Holiday apartments...
83 Offers and All-inclusive prices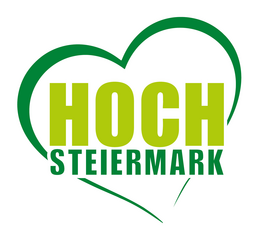 Sports provider Hochsteiermark
Offers and All-inclusive prices Hochsteiermark
Webcams