Terfens
591m
The sunny side of the Inn River
Terfens in Tirol is located at 591 metres above sea level and numbers 2,032 inhabitants. The peaceful recreational village is located at the foot of the Karwendel on the sunny side of Inn River.
The little municipality is surrounded by wonderful meadows and forests with ever-fresh mountain air. Terfens is Europe's second most beautiful flower village. That alone says a lot about the special characteristics of this village. Guests appreciate the ideal high-altitude location and enjoy the peacefulness of a forest walk or explore the diverse nature on a theme trail. Centuries-old traditions are kept alive by the small village community.
For example, witness the company of riflemen and the music band march in up close. Or enjoy one of the open-air concerts during the summer months. Away from the hiking trails and mountain bike routes, indulge in some cool refreshment on hot days in the bathing lake Weisslahn.
In addition to cooling off and the spacious lawn for sunbathing, the leisure centre also offers some sports options for the whole family. These include a tennis court, beach volleyball, a great children's adventure zone with wooden slides, a streambed as well as climbing rocks and plenty of space for letting off steam.
For families with children, a very special educational trail has been set up
Walk in the footsteps of the planets for about one hour through a labyrinthine forest. Who knows what hides behind the next corner, making this hike equally thrilling four both children and their parents. From planet to planet, you roam through the vastness of the solar system. Explore our cosmic home on foot, and you'll get an idea of the proportions and distances of our solar system. The educational trail designed true to scale is located in the "Terfner Forchat". A trail of reflection leads from the village centre to the Terfens gem, the Pilgrimage Chapel Maria Larch, which was built in an idyllic location between forest and meadows. A walk through the peaceful area takes about ½ hour. The artworks on the trail of reflection were designed by local artists and show memorable symbols of humanity.
---
---
Leisure tips Terfens
---
Contact Terfens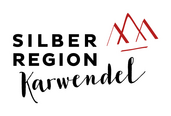 TVB Silberregion Karwendel
Münchner Straße 11, A-6130 Schwaz
Telephone

Fax

Homepage