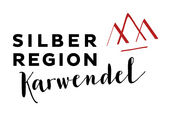 Silberregion Karwendel
540 - 1.330m
Come along on a journey through a region which combines the old and the new in a respectful way. Look forward to the special features which each individual community will be happy to present. Just stroll along or delight in setting a swift pace in order to explore the summerly nature of the mountains on your Karwendel-holidays.
Those who like to move about have already won in the Silver Region. Yet not only family-friendly destinations such as Risstal Valley with the oldest Alpine village in Europe - the Engalm - and its demonstration cheese dairy beckon. Ambitious climbing enthusiasts will also find their paradise here, showing their surefootedness on the Loassattel, the hiking trails of the Kellerjoch panoramic mountain and on Gilfert mountain.
Guided hikes will bring our guests to as mysterious as splendid spots in all of the Silver Region Karwendel.
Those who prefer cycling or mountainbiking to hiking, can look forward to some leisurely bike cruising by themselves or with the whole family, made possible by the cycling trails on and around the Inn Cycle Path. For mountain bikers there are 42 mountain bike tours, covering more than 1,000 kilometres of distance.
Culture lovers are no less catered for in the region. The likely most famous attraction in Schwaz is the silver mine. Right next to it - in the planetarium - you can reach for the stars, in the exciting Tratzberg Castle children will also have lots of fun during their visit, the historic trains of the Achensee steam cog railway and the ZillertalRailway make every railway lover's heart melt. And finally, the old quarter of Schwaz beckons to stroll and linger.
---
---
Leisure tips Silberregion Karwendel
---
Contact Silberregion Karwendel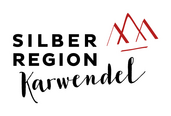 TVB Silberregion Karwendel
Münchner Straße 11, A-6130 Schwaz
Telephone

Fax

Homepage
Inquiry and Brochure order Accommodations
---
Contact Mountain railways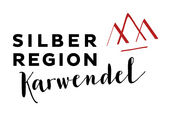 Berg- und Schilift Schwaz-Pill GesmbH
Innsbrucker Straße 15/1, A-6130 Schwaz
Telephone
Locations Silberregion Karwendel
Lakes Silberregion Karwendel
Mountain railways Summer operation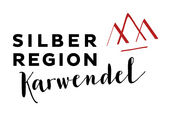 Find Accommodation Silberregion Karwendel
9 Offers and All-inclusive prices
Offers and All-inclusive prices Silberregion Karwendel
Webcams