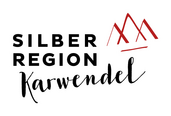 Weer
558m
Weer is a small, peaceful and welcoming village, located at an altitude of 558 metres and counting some 1,500 inhabitants. The village is bordered by a fascinating alpine world and nestled among forests and meadows.
A village with tradition, a village where you are warmly welcome, a village in which you can feel secure and which is highly conducive for relaxation. Enjoyed the peacefulness of the forests, listen to the rushing of the streams, be overwhelmed by the mighty mountains, experience culture up close - simply be human. From here you can get to the lush alpine meadows easily and quickly, continuing on to the peaks of the Karwendel mountains and the Tux Prealps. These alpine experiences you'll never forget.
Away from the mountains, you'll find activities in the valley too, which bring plenty of fun for the whole family. Such as the nearby lake or the upside-down world and the butterfly house in Terfens. In the nearby surroundings of the Silver Region Karwendel, you'll also find famous attractions which are easily accessible from Weer.
---
---
Contact Weer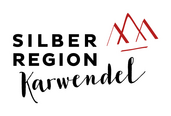 TVB Silberregion Karwendel
Münchner Straße 11, A-6130 Schwaz
Telephone

Fax

Homepage