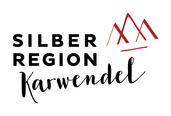 Jenbach
570m
The market town of Jenbach, located at about 570 metres above sea level, is home to some 7,000 residents. It's not just the central location in the valley that makes Jenbach very popular with guests, seeing that the town also offers two historic highlights which attract many railway lovers. The Achensee Railway was festively inaugurated in 1889, and from this memorable moment on has been fired up daily during the summer months in order to bring passengers to Lake Achen. On the seven kilometre long route to Lake Achen, there is much to admire, but the special feature of this railway is the mostly rather steep ride uphill. After some 45 minutes of travelling time, the ship berthing facility is reached offering the opportunity to cruise around the lake on a ship. Back at Jenbach Railway Station - just opposite - it's off into Zillertal Valley on narrow-gauge tracks. The steam train runs for a distance of 32 kilometres, letting passengers admire the mountains, scenery and people beneath the open skies in the comfortable carriage. Both locomotives are still fired by hand today. A grown-up childhood dream for many men who run the railway with all their heart.
This place is interesting not only to railway lovers, because the trains of the Austrian National Railways also stop in Jenbach. The routes of many express trains from Germany and Italy lead past the railway station in Jenbach and the trains are optimally suited for making your way to the Silver Region Karwendel in an environmentally friendly way.
For the sports fans among nature lovers, beautiful hiking and mountain bike routes also await. Thus you can hike up to the Stanser Joch mountain and set off in direction of Lake Achen. From Jenbach you'll get to the Rofan and Karwendel Mountains on the fastest way - when comparing the routes that begin here with others in the Silver Region Karwendel. The terraced outdoor pool in the centre of Jenbach also provides relaxing refreshment after a warm day's hiking.
---
---
Leisure tips Jenbach
---
Contact Jenbach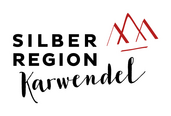 TVB Silberregion Karwendel
Münchner Straße 11, A-6130 Schwaz
Telephone

Fax

Homepage
Inquiry and Brochure order Accommodations