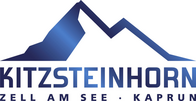 Prices ski passes

Kitzsteinhorn / Kaprun / Zell am See
Payment options
High season
2022/23
17.12.2022 to 10.04.2023
(Ski Alpin Card Hauptsaison)
Adults
Children
Teens
1 Day
€ 66.00
€ 33.00
€ 49.50

1 Day

from 11:30
€ 55.00
€ 27.50
€ 41.00
2 Days
€ 130.00
€ 65.00
€ 97.50
3 Days
€ 195.00
€ 97.50
€ 146.00
4 Days
€ 249.00
€ 124.50
€ 186.50
5 Days
€ 298.00
€ 149.00
€ 223.50
6 Days
€ 338.00
€ 169.00
€ 253.50
12 Days
€ 511.00
€ 255.00
€ 255.50
Seasonal pass
€ 824.00
€ 401.00
€ 616.00
Uphill and downhill
€ 52.50
€ 49.00
€ 39.00
Pre-/Late-season
2022/23
02.12.2022 to 16.12.2022
(Ski Alpin Card Winterstart)
Adults
Children
Teens
1 Day
€ 59.50
€ 29.50
€ 44.50

1 Day

from 11:30
€ 50.00
€ 25.00
€ 37.50
2 Days
€ 117.00
€ 58.50
€ 87.50
3 Days
€ 175.00
€ 87.50
€ 131.00
4 Days
€ 224.00
€ 112.00
€ 168.00
5 Days
€ 268.00
€ 134.00
€ 201.00
6 Days
€ 304.00
€ 152.00
€ 228.00
12 Days
€ 460.00
€ 230.00
€ 345.00
Seasonal pass
-
-
-
Uphill and downhill
-
-
-
Children

Years 2007 - 2016

Teens

Years 2004 - 2006
Explanatory notes Prices
Junior XPLORE CARD: Every Saturday children* and teenagers* up to 19 years pay only € 15,- for the day ticket.
Day tickets & ski passes already valid the day before from 15:00.
Multi-day ski passes are always valid on consecutive days, interruption is not possible.
KeyCard deposit EUR 2,-. Undamaged KeyCards can be returned at all ski pass sales points.
All prices in Euro incl. 10 % VAT. Dates and prices are subject to change.
*Children's and youth prices only available on presentation of proof of age.
Children: born 2007 - 2016
Youths: Years 2004 - 2006
Infants (photo) born 2017 or younger are carried free of charge when accompanied by an adult.
Easter Bonus - Kids for free - 01.04. to 10.04.2023: Free ski pass for children (born 2007 and later) with simultaneous purchase of a 4-day ski pass by one parent.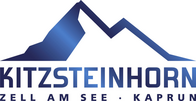 Find Accommodation
Kitzsteinhorn / Kaprun / Zell...
173 Hotels, Holiday apartments...
74 Offers and All-inclusive prices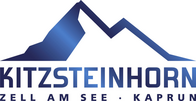 Sports provider
Kitzsteinhorn / Kaprun / Zell...
Events
02.05. - 17.10.

respectively Tue

02.05. - 20.10.

respectively Mon, Tue, Wed, Thu, Fri

02.05. - 20.10.

respectively Mon, Tue, Wed, Thu, Fri

05.05. - 20.10.

respectively Fri

15.05. - 30.09.

every day
Webcams