Scharnitz
964 - 2.749m
Optimal starting point for hikes
Countless sports and recreational opportunities make a vacation in Scharnitz in Tyrol - Austria an experience in an unspoiled natural landscape. The central location of the village offers tours for every demand with different degrees of difficulty. Also for climbers and mountain bikers, a variety of routes and trails are offered through the natural area of the region.
For hiking enthusiasts, Scharnitz offers vacations with a wide range of routes. The Adler long-distance hiking trail is a special highlight and leads in stages through Leutasch, Scharnitz and the most beautiful regions of Tyrol. Another highlight is the annual hiking event Karwendelmarsch. Up to a maximum of 2,500 runners, hikers and Nordic walkers have the opportunity to take on a route of 35 or 52 kilometers together, which leads through the nature reserve from Scharnitz to Lake Achensee.
Alpine adventure. Silent beauty.
On the Bavarian-Tyrolean border, nestled in a fascinating mountain landscape, the gateway to the impressive Karwendel nature reserve, the most beautiful and largest nature park in the Eastern Alps, opens up in Scharnitz. Far beyond its borders, the rural community of Scharnitz is considered a starting point for athletes and nature lovers and promises varied vacations with village charm and pure nature.
Vacations in Scharnitz enchant with rippling mountain streams and raging gorges. The power of water is omnipresent in the region. The source of the Isar is located directly in the Scharnitz Karwendel and attracts numerous water sports enthusiasts and visitors from near and far on a vacation to the multifaceted village. Nature, water and sports take center stage and offer an extensive activity program for body and soul. Exercise trails in the open air promote the development of muscles and increase coordination skills, a meeting place for all generations. A place of tranquility and an oasis for relaxing on vacation is the modern Kneipp facility between the Isarsteig and the Kreidegraben, which was created on a natural basis and invites you to enjoy and linger.
Porta Claudia as a cultural monument
For culture enthusiasts, a visit to the ruins of the "Porta Claudia" is a must during your vacation. The border fortification was built during the 30-year war between 1632 and 1634 on the ground of the high diocese of Freising in the valley of Scharnitz. The Porta Claudia was not attacked during the 30-year war, nevertheless it was further extended around 1670 according to the plans of Christoph Gumpp.
More information on www.seefeld.com.
---
---
Leisure tips Scharnitz
---
Contact Scharnitz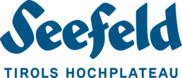 Region Seefeld – Tirols Hochplateau / Naturpark Infozentrum Scharnitz
Hinterautalstraße 555b, A-6108 Scharnitz
Telephone

Homepage
E-Mail
Locations Region Seefeld – Tirols Hochplateau
Mountain railways Summer operation
Find Accommodation Scharnitz
27 Hotels, Holiday apartments...
13 Offers and All-inclusive prices
Sports provider Scharnitz
Offers and All-inclusive prices Scharnitz
Webcams