Ostallgäu - a the perfect region for holidays and leisure
There, where Bavaria is at it's most beautiful, between the Ammer mountain range and the Tannheim Mountains in the South and the undulating Alpen foothills surrounding the former imperial town Kaufbeuren in the North, you will find the holiday region of East Allgaeu, which we call 'Ostallgäu'.
The Bavarian kings themselves were so fascinated by the unique charm and magic of this region in and around the mountains that they came to reside here: Crown Prince Maximilian, the later King Max II., converted and extended the ruined castle Hohenschwangau into a holiday residence. A mere stone's throw away, his son, Bavaria's Fairy-Tale King Ludwig II, turned an audacious dream into reality: Neuschwanstein Castle has become an unmistakeable emblem for a truly royal holidays and leisure region.
Your Locations in Ostallgäu
The unusual character of Ostallgäu's landscape, with its contrast between mountain heights and level plains, is one of the great charms of the region. There is no other area in the nortern Alps in which the mountains rise so high above the surrounding landscape and descend so abruptly to the lowlands. The mighty mountains to the South-East and the uninterrupted view to the North by fine weather provide a unique natural spectacle each evening, best enjoyed with a picnic basket at one of the undisturbed scenic-points on the tranquil shores of the Forgensee lake. The sun reluctantly takes its leave of the heavens and bathes the mountains and castles in glowing rose-coloured hues: an unforgettable holiday impression. Each and every location in Ostallgäu has its own particular charm.
Leisure Time
Ostallgäu has a great variety of leisure activities on offer, which will ensure that your visit to us will be anything but boring! For instance, you can enjoy the numerous lakes of Ostallgäu, all of which are suitable for bathing, oder take one of our mountain lifts up into the mountains, where you'll be rewarded with a wonderful panoramic view of the Alpine foothills of Allgäu.
During the Winter, Ostallgäu can offer very respectable terrain for sportive holiday makers, whether for fans of alpine skiing, with our family-friendly ski-pistes or for lovers of cross-country skiing, with over 250 Km of cross-country ski-tracks. Non-skiers will also find plenty to enjoy: you can choose between walks along levelled tracks through the picturesque Winter landscape, horse-drawn sleigh excursions, sledging, ice-curling and ice-skating, through to more demanding activities such as hang gliding or ice yachting on one of the many frozen lakes of Ostallgäu.
Even if it happens to rain, there's no need to interrupt your holiday: extensive baths and sauna-oases provide the perfect setting for relaxation, sport, games and fun. Museums are on hand with all their treasures, picturesque historical town centres are the perfect place for window-shopping and exploring.
The culinary delights of the region are just as enticing: whether it's typical traditional plain fare, or gourmet dishes, Allgäu's prize-winning restaurants provide a full range of delicacies and beverages to suit each and every purse.
The Climate Cure
Leave your day to day life behind you, the stress, smog and pollution, the unhealthy habits and enter a different world! The high altitude, clean air, the stimulating climate of the Alpine foothills - these are the most important factors in our Climate Cure. But not only these! A change of routine, lots of excercise in the fresh air, lots of sleep and a few healthy new resolutions all contribute to the treatment.
The Kneipp Cure
Here you can profit from the work of Dr. Nature! Earth and water, warmth and cold, light and air, movement and rest, a healthy diet, the healing properties of plants; these are the basic elements of this natural treatment, developed more than a century ago by Sebastian Kneipp, a priest from the town of Wörishofen.
Taking the Waters
The 'Taking the Waters' Cure is based upon the principal of copious amounts of water rich in
minerals, in the form of drinks and of bathing treatments. There's nothing to beat the use of water as a bathing treatment: it envelopes the entire body, transfering warmth and promoting relaxation. In combinaton with medicinal ingredients, it can be an important element of healing in the hands of a doctor.
Peatbog
This is a very special peatbog soil, rich in minerals, which, when applied in the appropriate manner in the form of wraps, immersion baths or partial baths, promotes an intensive healing effect.
Haywraps
This is a method specific to Allgäu, generally practiced in Pfronten. It is based on the healing properties of herbs which have gathered their potency in the sunshine, wind and rain on mountain
meadows unsullied by fertilisers. This natural treatment is for the entire body and is augmented by
physiotherapeutic treatments.
Mental Training
This is an integral part of any treatment in the same way that the soul is a part of the body. The
proverbial interaction between body and soul, oft referred to by the Romans, is of more relevance than ever before. Autogenious Training and Yoga are important methods, lectures and
discussions - even personal soul-searching in a wonderful, intact environment - all these can contribute to regeneration.
General Information
The county of Ostallgäu is an Eldorado for cyclists. The region provides a uniformly signposted network of routes with over 1,500 cycleable kilometres for cycling guests. 65 routes, encompassing the entire county, provide not only rewarding goals for all types of visitors, but also 'insider-tips'.
Families and leisure cyclists will feel at home on the peaceful roads and cycling paths in the gently undulating landscape of the Alpine foothills of Ostallgäu. Keen racing-cyclists will discover perfect training conditions on the innumerable circular routes with their optimal road surfaces. More than 20 tours of varying levels of difficulty have been conceived, developed and sign-posted for mountain-bikers. Demanding trails such as the MTB Marathon Route near Pfronten, delightful tours in the areas around Nesselwang, Füssen or in Halblechtal - all in all, we have a great variety on offer for mountain-bikers!
Dear Hikers and Walkers of all ages!/
For Hikers and Walkers of all Shapes and Sizes!
The holiday region Ostallgäu, with its world-famous Royal Castles of Schongau, belongs without a doubt to the most attractive holiday areas in Germany and forms part of the chain of much-loved holiday locations on the edge of the Alps.
Aside from the large variety of leisure activities which it has to offer, Ostallgäu is first and foremost a region for hikers and walkers. There are routes to suit each and everyone: comfortable paths through meadows and woodland, reliably signposted mountain tracks for more ambitious hikers and rock faces and peaks on the trail of the mountain-goats for mountaineers: feel free to choose!
We hope that you will have a great time hiking and enjoying the beautiful scenery of Allgäu.
Your Ostallgäu Tourist-Board
---
---
Leisure tips Ostallgäu
---
Contact Ostallgäu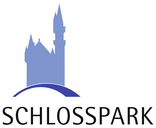 Tourismusverband Ostallgäu e. V.
Schwabenstraße 11, D-87616 Marktoberdorf
Telephone

Fax

Homepage
E-Mail
Inquiry and Brochure order Accommodations
Mountain railways Summer operation
Accommodations Ostallgäu
9 Hotels, Holiday apartments...
12 Offers and All-inclusive prices
Sports provider Ostallgäu
Offers and All-inclusive prices Ostallgäu
Events
28.06. - 22.06. respectively Mon, Tue, Wed, Thu, Fri, Sat, Sun

02.12.

03.12.
Webcams