Five crystal-clear bathing lakes, striking mountain peaks, challenging high-altitude hiking trails, demanding bike trails, historic markets and royal castles: the Reutte Nature Park region impresses with its variety of cultural and sporting attractions right on the Bavarian border.
The villages of Reutte, Breitenwang, Ehenbichl, Höfen, Lechaschau, Musau, Pflach, Pinswang, Vils, Wängle and Weißenbach make up the Reutte Nature Park Region in the Tyrolean Außerfern. Traditional inns, cosy restaurants, modern shops and magnificent town houses in the historic market town of Reutte bear witness to a lively present and an eventful past.
Where better to experience the summer heat than in the middle of the Außerfern mountains. The Bergwelt Hahnenkamm transports all guests safely and quickly up to 1,700 metres above sea level and
offers the first alpine barefoot hiking trail. Wood, water, stone and straw are just a few sections of the 1,200 metre long barefoot hiking trail, which activates the body and mind with every step. Numerous high-altitude hiking trails, panoramic trails and circular hiking trails guarantee a relaxing exploration of the Außerfern mountains.
Cosiness is one of the most characteristic features of this region.
19 serviced huts invite hikers to enjoy a snack and a cosy rest. Marvellous views, local delicacies and the joy of exercise in the great outdoors give young and old a new lease of life. Enjoy exploring the region by bike along the 48 kilometres of well-maintained cycle paths.
Overcoming gravity with your own pedal power: a challenge at all levels of difficulty on the beautiful mountain bike trails with over 138 kilometres.
The Reutte Nature Park region generally offers the perfect holiday experience for all ages.
The Lechweg - First "Leading Quality Trail - Best of Europe" .
The Lechweg is a German-Austrian co-operation project of the Lech-Wege advertising association. Behind this advertising association are the five tourism organisations Lech Zürs Tourismus GmbH, Warth/Schröcken Tourismus, Tourismusverband Lechtal, Tourismusverband Naturparkregion Reutte and Füssen Tourismus und Marketing. The Lechweg connects the two Austrian states of Vorarlberg and Tyrol with Bavaria.
Starting at an altitude of around 1,800 metres, the Lechweg leads from the source of the Lech near Lech am Arlberg via Warth to the Reutte Nature Park region. Hikers reach their destination at the Lech Falls in Füssen in the Allgäu region.
highline179 - the longest pedestrian suspension bridge in Tibetan style.
Anyone who has recently travelled on the B179 near Reutte will have noticed this: A rope suspension bridge spans the valley at a dizzying height, connecting the Ehrenberg ruins with Fort Claudia. The pedestrian suspension bridge bears the name "highline179″. The airy crossing of the B179 Fernpass road, which is known far beyond the borders of Tyrol, is expressed by this name. Since November 2014, brave visitors have been able to take the opportunity to test their head for heights on the highline179.
---
---
Leisure tips Naturparkregion Reutte
---
Contact Naturparkregion Reutte

Naturparkregion Reutte
Untermarkt 34, A-6600 Reutte
Telephone

Fax

Homepage
E-Mail
Inquiry and Brochure order Accommodations
Locations Naturparkregion Reutte
Mountain railways Summer operation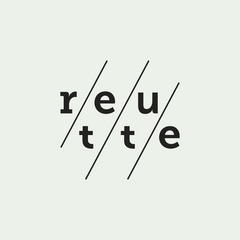 Accommodations Naturparkregion Reutte
40 Offers and All-inclusive prices
Offers and All-inclusive prices Naturparkregion Reutte
Webcams