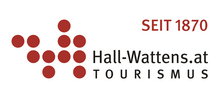 Baumkirchen
593m
Baumkirchen: an ancient hotspot
Baumkirchen became a spa town at an early stage thanks to it hot springs
593m above sea level, population 1,090
Occupying a sunny spot on a knoll above the Inn valley, the area around what is now the small village of Baumkirchen has been a popular settlement since the Bronze Age. There is still a lot to be said for this special location: numerous walking opportunities and mountain tours start virtually on the doorstep and there are many vantage points affording fine views over the Inn valley. The 12 springs, which during the 16th century transformed Baumkirchen into a popular "health spa", were sadly destroyed by earthquakes. However, the lush meadows and the forests surrounding the attractive village provide the perfect environment for lengthy walks and an appreciation of nature.
Outdoor enthusiasts have plenty of choice. There are a number of walks in nearby Baumkirchen forest. Several footpaths go to the neighbouring village of Fritzens and up to the plateau around Gnadenwald. Nordic walkers and runners can make a direct connection to the extensive trail network, which also runs through the ruggedly picturesque Baumkirchen Valley. One of the highlights in the annual sporting calendar is the Sonnwend (or Solstice) Run. And for cyclists, the Inn cycle path is only a few "pedal rotations" away.
We are looking forward to your hearing from you.
Unterer Stadtplatz 19
6060 Hall in Tirol
Tel.: +43 (0)5223 - 45544
Fax: +43 (0)5223 - 45544-20
---
---
Contact Baumkirchen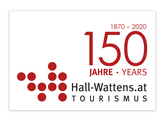 TVB Region Hall-Wattens
Unterer Stadtplatz 19, A-6060 Hall in Tirol
Telephone

Homepage
E-Mail