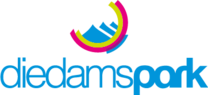 Diedamspark
© www.chrisriefenberg.com
© QParks / Felix Pirker - Felix Pirker www.felixpirker.com
© QParks / Felix Pirker - Felix Pirker www.felixpirker.com
© QParks / Marco Freudenreich
© Roland Haschka/QParks - Roland Haschka
© Marco Freudenreich / QParks
© www.chrisriefenberg.com
Diedamspark: The Hotspot in Bregenzer Wald
NEW Funslope- Freestyle fun for the whole family
NEW Skimovie-Slope at the Breitenalpe
Winter has already given us a sneak-peek this year and also the Diedamspark has seen quite a few changes! Diedamskopf's first-class slopes, crowned with natural snow, are already in a class of their own. For everyone looking for some nice freestyle action, the Diedamspark will be waiting with a few exceptional highlights.
To anyone experiencing the park for the first time or if you want to try out your first kickers, we can warmly recommend the beginner area. If you're an experienced rider, this line is perfect for a warm-up before you tackle the rest of the setup. That way, the Diedamspark is also popular amongst freestylers, who have a lot more to answer for. An extensive medium area and the brand new medium plus line will have even the more experienced riders literally jump for joy. No matter if you prefer one or two boards – this playground on the quadripoint between Austria, Germany, Liechtenstein and Switzerland has something in store for everyone.
The bare figures sum up this extraordinary experience even more, though: a total of 37 elements at 1,900 meters above sea level, spread over a total of five areas. One thing's for sure: the highly motivated shape crew will once again give their very best to create a park that meets the highest demands, providing the freestyle community with a healthy dose of action. After hours of hard work, the long run that is typical of the Diedamspark will again be created this year: a 10 meter down/flat/down rail and countless boxes, tubes and butter boxes as well as a total of 15 jumps with a length of up to 10 meters will have the park audience crying out for more.
Up-dates at the Diedamspark FB Page!

---
Snow and park status
Current informationYesterday, 04:01
Liebe Wintersportfreunde! Wir starten am 16.12.2023 in Wintersaison 2023/24!
---
Diedamspark
Sea level

1900 m

Length

430 m

Surface

90m²

Direction

S

Elemente

15

Area

In the heart of the Bregenzerwald, the Pleasure Diedamspark has established itself as THE hotspot for all freestyle enthusiasts, and will once again live up to its name with enhanced setup and loads of sick action this season. Over a length of altogether 430m, the Diedamspark awaits you with a unique combination of rails, boxes, jibs, tubes and lots of massive kickers with take-offs between 3 and 16 meters. From beginner to pro, the park has it all!

Elemente

| | |
| --- | --- |
| | Specials |
| | Oberer Bereich Easy Jump Kicker 4m (Kicker) |
| | Oberer Bereich Easy Jump Kicker 4m (Kicker) |
| | Unterer Bereich Easy Butter Box Flat 6m (Box) |
| | Unterer Bereich Easy Jump Kicker 4m (Kicker) |
| | Unterer Bereich Medium Tube Flat 7m (Pipeslide) |
| | Box Curved (Box) |
| | Jib Mini Wallride Tube Combo (Specials) |
| | Jib Pole Jam (Specials) |
| | Schnee-Elemente Kicker 7m (Specials) |
| | Tube 1/3 Tube (Pipeslide) |
| | Unterer Bereich Medium Box Flat (Box) |
| | Unterer Bereich Medium Rail Flat/Down/Flat (Rail) |
| | Unterer Bereich Medium Rail Industry (Rail) |
| | Unterer Bereich Medium Rail Skate Flat (Rail) |
---
Weitere Informationen
Schneekanonen

8

Pistengerätestunden

650 Hours

Shaper lessons per season

1,500h

Link
Park Size

L

Total

30

Easy

5

Public

9

Pro

0
Park Designer

Niklas Bucher


Webcams