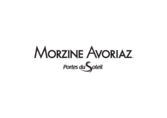 Prices ski passes

Morzine - Avoriaz / Portes du Soleil
Payment options


High season
2022/23
17.12.2022 to 31.03.2023

Adults
Children
Teens
Seniors
1 Day
€ 46.00
€ 36.00
€ 40.00
€ 42.00

1 Day

from 14:30
€ 30.00
€ 24.00
€ 26.00
€ 27.00
2 Days
€ 86.00
€ 68.00
€ 74.00
€ 76.00
3 Days
€ 129.00
€ 102.00
€ 111.00
€ 114.00
4 Days
€ 172.00
€ 163.00
€ 148.00
€ 152.00
5 Days
€ 215.00
€ 170.00
€ 185.00
€ 190.00
6 Days
€ 252.00
€ 198.00
€ 216.00
€ 228.00
12 Days
€ 504.00
€ 396.00
€ 432.00
€ 456.00
Seasonal pass
€ 749.00
€ 564.00
€ 638.00
€ 671.00
Single journey
€ 5.00
€ 3.50
€ 4.50
€ 4.50
Uphill and downhill
€ 8.00
€ 5.50
€ 7.00
€ 7.00
Pre-/Late-season
2022/23
01.04.2023 to 10.04.2023

Adults
Children
Teens
Seniors
1 Day
€ 39.10
€ 30.60
€ 34.00
€ 35.70

1 Day

from 14:30
€ 25.50
€ 20.40
€ 22.10
€ 23.00
2 Days
€ 73.10
€ 54.80
€ 62.90
€ 64.60
3 Days
€ 109.70
€ 86.70
€ 94.40
€ 96.90
4 Days
€ 146.20
€ 115.60
€ 128.80
€ 129.20
5 Days
€ 182.80
€ 144.50
€ 157.30
€ 161.50
6 Days
€ 214.20
€ 168.30
€ 183.60
€ 193.80
12 Days
-
-
-
-
Seasonal pass
-
-
-
-
Single journey
-
-
-
-
Uphill and downhill
-
-
-
-
Adults

Age 26 - 64 Years

Children

Age 5 - 15 Years

Teens

Age 16 - 25 Years

Seniors

Age 65 - 74 Years
Explanatory notes Prices
Prices valid for the Morzine Les Gets ski area
Prices do not include the compulsory hands-free (rechargeable) holder for all durations (3.00€ extra, non-refundable).
(1) From 4 people, only for people from the same family, up to 2 generations: parents/children or grandparents/grandchildren.
(2) Special rates for people with disabilities, on presentation of a disability card.
Free for children under 5 years old on presentation of a proof of age.
Super senior citizen fare + 75 years old season 57€.