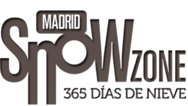 Ski resort

Madrid SnowZone

620 - 660m
Current informationToday, 08:32
Lifts
Opening times Winter
Season

01.01.2023 - 10.04.2023

Operation

10:00 - 22:00
HORARIO VERANO:
De Lunes a Domingo: 10.00 - 22.00
HORARIO A PARTIR DEL 1 DE OCTUBRE:
De Lunes a Viernes: 9.30 - 22.00
Sábados y Domingos: 8.30 - 22.00
Pistes
Beginner

n/a

easy

0.1 km (1)

medium difficulty

0.3 km (1)

difficult

n/a

total

0.4 km
Ski resort
The Madrid Snow Zone is the only indoor ski slope in Spain and one of the largest in the world. The indoor Skialle lies in the shopping and leisure center Xanadu Madrid, and offers all winter sports enthusiasts visitors a snow area of ​​18,000 m², which is located just 15 minutes from the capital.
The Madrid Snow Zone gives skiers and snowboarders the right environment to learn the sport or to improve the skills of their favorite sport. With the entry into the ski hall you immediately feel changed into the atmosphere and environment of an alpine resorts.
Without bad weather and temperature fluctuations the snow temperature is maintained constantly between -4 and -2 degrees optimum. The Snow Zone Madrid has an experienced team of professional instructors who are certified by the Spanish Ski Instructors and bring a wealth of experience in ski and snowboard lessons.
Two pistes for beginners and Intermediates
The main runway has a length of 250 meters and 55 meters wide with more than 25% slope. This is intended for experienced skiers and is operated with a ski lift and a 4-seater chairlift.
For those who want to take their first steps in the snow, the Snow Zone Madrid offers a 100 m long and 40 m wide slope with lower inclination. As lifts are a ski lift and a conveyor belt for beginners.
Contact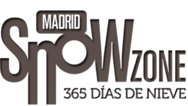 Snow telephone

Homepage
Inquiries
Opening times Summer
Season

01.08.2017 - 30.11.2017

Number Lifts

1