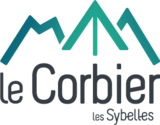 Ski resort

Le Corbier - Les Sybelles

1.550 - 2.550m
Current informationToday, 14:33
Lifts
Opening times Winter
Season

17.12.2022 - 14.04.2023

Operation

09:00 - 18:30
Pistes
Beginner

12

easy

11

medium difficulty

7

difficult

4

Freeride/ Routes

4

total

n/a
Ski resort
Le Corbier ski resort is located in Savoie, and in the heart of the new skiing area of Les Sybelles. It offers 310 km of ski slopes, one of the biggest area in France. Le Corbier is a modern resort, all residences facing the slopes, with a shopping mall, and no traffic on the snow front. Le Corbier is a family resort with entertainment; thanks to its human size you feel at home.
History
The concept of a ski resort in Villarembert was first thought of in the 1930's, however it was not until the 1960's that construction was initiated.
The theme of the project centered on convenience, practicality and security of the skier, hence the reason why the accommodation was set up at the foot of the ski lifts. Thus allowing holidaymakers to ski in and ski out.
After 3 years of planning and 6 months of construction the ski resort was officially opened on the 30th December 1967, with just 17 km of ski runs and accommodation for just a few hundred enthusiastic skiers.
In the following years the developments of Le Corbier continued and in tune with the talk of the day 'space travel' the names of so many buildings were aligned with these thoughts, Cosmos, Lunik Orion, Soyaz and Vanguard to name but a few. In fact in its early days Le Corbier was a symbol of modernism and futurism and was a play ground to rich Parisiens and the celebrities of the day.
During the 1970's the ski resort expanded further with facilities being improved to accommodate 4.000 holidaymakers. The number of ski lifts expanded to 15 and ski runs to over 30 km.
In 2003 the resort took on its next stage of development. Six local ski resorts where linked to form the 'Les Sybelles' ski area, Le Corbier being at centre. With 310km of linked ski runs, Les Sybelles is now amongst the largest ski areas in the French Alps.
The superb ski area of Les Sybelles has been developed for the enjoyment of all skiers, whilst maintaining an important balance with its natural surroundings and the environment.
Contact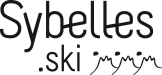 SATVAC - Les Sybelles
Immeuble Galaxie, FR-73300 Le Corbier
Telephone

Fax

Homepage
Inquiries
Opening times Summer
Season

02.07.2022 - 27.08.2022

Number Lifts

1