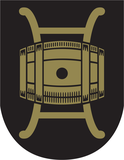 Tragwein
491m
Historic Tragwein (pop. 3,200) is located in the scenic lower Mühlviertel region, approximately 30 km (19 mi) east of the Upper Austrian federal province capital of Linz. Tragwein, which covers 39.52 km² (15.41 sq. miles), is part of the "Mühlviertler Kernland", a tourism afiliation comprised of 18 towns and communities.
Tragwein awaits its guests with an abundance of sightseeing treasures, cultural landmarks, and outdoor recreational activities. The main square clearly is the center of our town and starting point for many well signed hiking trails of varying levels of difficulty. The main square is also a worthy place for many religious and cultural festivals.
In 2007, Badesee Tragwein was ranked second best of all bathing spots of Upper Austria by an Austrian daily newspaper
A visit to our town would not be complete without experiencing the natural beauty of lake "Badesee Tragwein". It combines both, the advantages of artificially designed recreational areas and a natural, chemical-free water treatment process comprised of natural basins and sand filters. A man-made waterfall provides a great massage, while at the same time providing oxygen to the water. For kids and teenagers, this prized lake offers not only beach volleyball but also an area for activities such as soccer and basketball. While the grounded pirate vessel is designed to delight our younger visitors, the powerful lake castle immediately above the café awaits teenagers with a large variety of attractions, such as sandboxes, swings, slides, a climbing tower and a giant outlook tower offering scenic views of the property.
The eye catching architecture of the Norbert-Eder-Halle
The "Norbert-Eder-Halle", a multilateral festival hall named in honor of our former mayor, opened in 2003. During the winter months, November through February, the hall is transformed into an ice rink in excess of 700 square meters (7,500 sq. feet). Since the "Norbert-Eder-Halle" opened its doors, ice hockey and ice skating have become very popular in Tragwein, attracting not only gym classes from nearby schools but also visitors from throughout Upper Austria and of course many locals. The hall is available for rent for summer gatherings.
At the center of town, you will find the beautiful Catholic church of the Apostles Peter and Paul. Although its date of origin is unknown, the presbytery has its origins in the second half of the 14th century. It is believed that a church made of wood existed before prior to that time. Documents show that the Romanian portion of the church was built prior to 1500 A.D. The most recent expansion of the church was completed in 1967 and was impetus for its internal renovation.
Reichenstein castle in the breathetakingly beautiful Aisttal canyon
On your visit to Tragwein, make sure you experience the small community of Reichenstein, tucked away in the Aisttal canyon near the Waldaist river. This little gem is not easy to find, but do not hesitate to ask for directions. Reichenstein castle dates back as early as 1230 A.D. – it is currently leased by a non profit association consisting of volunteers from Count Starhemberg, its current owner. The decayed state of portions of the castle tells the story of a turbulent, historic past. Today, Castle Reichenstein is home for several exhibitions, theater shows and music festivals. The annual Reichenstein Burg Open-Air music festival for young people, which takes place in July, attracts fans from all of Austria. The castle is also home to the "Waldaist-Stöckl" museum, which contains exhibits of animals and foliage native to the picturesque Aisttal valley. This unique ecological intact environment is one of the last chances for the freshwater mussels to reproduce in Europe.
Although Tragwein has much to offer its visitors, it is the hospitality of our residents that will make your visit unforgettable.
For more information, feel free to contact the municipal office at
Marktgemeindeamt Tragwein
A-4824 Tragwein, Markt 33
Austria / Europe
Phone: +43 (0)7263 88255; Fax: ext. 19
E-Mail: gemeinde@tragwein.ooe.gv.at
Working hours: Monday through Friday 7 to 12 hours and Monday, Tuesday and Thursday 13 to 18 hours Central European Time Zone
Driving Directions
From Linz, Tragwein can easily be reached in approximately 20 minutes by taking the A7 motorway north-eastbound. When the motorway ends, continue on the Bundesstrasse "B124", which brings you right to Tragwein.
Visitors arriving from Vienna on the Autobahn "A1" take exit number 155 "Enns/Steyr" or exit number 151 "St. Valentin" heading north via Mauthausen and Schwertberg to Tragwein.
Public Transportation
Tragwein can be reached by many public bus lines (e.g. ÖBB Postbus). For more information about public transportation shedules, please visit www.ooevv.at (available also in English).
---
Leisure tips Tragwein
---
Contact Tragwein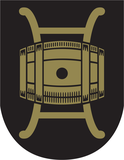 Marktgemeinde Tragwein
Markt 33, A-4284 Tragwein
Telephone

Fax

Homepage
E-Mail