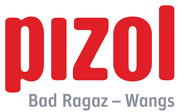 Prices ski passes

Pizol - Bad Ragaz - Wangs
Payment options
High season
2022/23
17.12.2022 to 10.04.2023
(Alle Anlagen )
10.12.2022 to 10.04.2023
(Seite Wangs )
Adults
Children
Teens
1 Day

CHF

59.00

CHF

29.50

CHF

38.50

1 Day

from 11:30

CHF

49.00

CHF

24.50

CHF

32.00

1 Day

from 13:00

CHF

42.50

CHF

21.50

CHF

27.50

1 Day

to 12:30

CHF

49.00

CHF

24.50

CHF

32.00
2 Days

CHF

112.00

CHF

56.00

CHF

73.00
Children

Age 6 - 12 Years

Teens

Age 13 - 17 Years
Explanatory notes Prices
Tariff information:
Rail and lift tickets are personal and non-transferable.
Local fare is only granted with valid local ID.
Municipalities: Bad Ragaz, Fläsch, Jenins, Maienfeld, Mels (Heiligkreuz, Plons, Tils, Mädris, Vermol, Butz, Schwendi, Weisstannen), Pfäfers (St. Margrethenberg , Vadura, Vättis, Vasön, Valens, Balen-Gassaura), Sargans, Vilters-Wangs, Wartau (Trübbach, Azmoos, Weite, Malans SG, Oberschan, Gretschins, Plattis, Fontnas).
Age limit: child 6 to 12 years, youth 13 to 17 years, adults 18 years and older
Students/learners: under 26 years with valid student/learner card
no deposit on chip cards for contactless passage
Payment by credit card, EC, REKA, cash in euros and Swiss francs. EURO: Euro is accepted as foreign currency. Conversion takes place according to the current exchange rate in the ticket system or the credit card provider. The exchange rates may be adjusted on an ongoing basis.
Sledge tickets: Sledge rental is not included.
Parking Bad Ragaz/Wangs 45 minutes free of charge: CHF 5.00/day; (leave parking disc in Wangs).
Arrival and departure regulations (from 2-day ticket): Arrival the day before from 2.00 p.m.: free ascent to Furt or Pardiel Departure the following day by 11.00 a.m.: free descent.
When purchasing a day ticket for the following day, the single or return journey will be charged at the local tariff (HTX or GA preferred).
For evening tickets (with overnight stay), the normal downhill fare is charged on the following day (HTX, GA or EH are valid)
Night skiing in Wangs and Saturday evening rides in Bad Ragaz are included in the day tickets if you stay on the mountain between regular operation and evening operation
The general terms and conditions (GTC) apply. In particular, we refer you to point 3 "Operating hours".
All prices include VAT at the statutory rate.
Rates are subject to change, errors and calculation errors excepted.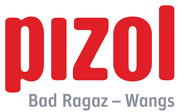 Find Accommodation
Pizol - Bad Ragaz - Wangs
3 Hotels, Holiday apartments...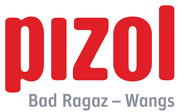 Sports provider
Pizol - Bad Ragaz - Wangs
Webcams