Cross-country skiing
Leukerbad
Cross-country skiers can either exercise on different trails for a total of 6 km near the village (classic & skating) or take the aerial cable car up to the Gemmi.
From Gemmi you can take the comfortable cable car down to lake Dauben where you can leave the hectic life far behind you and enjoy the crisp snow on the 7 and 5 km long cross-country trail. Cross-country trail maps can be obtained from Leukerbad Tourismus
Tip:
The Swiss snowsports school in Leukerbad offers daily group or private lessons for beginners and advanced skiers. Information: Schweizer Schneesportschule, Tel. +41 27 470 25 10, www.skischule-leukerbad.ch
---
Prices
Cross-country in Leukerbad is for free !
---
Videos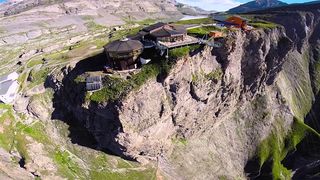 01:40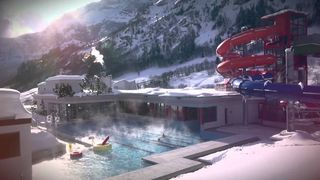 01:12
---
Current cross-country skiing trails info
Website

E-Mail

Telephone

+41 27 472 71 71
Cross-country skiing trails Overview
4
classic cross-country skiing trails
18 km
Loipen Dorfnähe Leukerbad (5 km) und Sportarena (1 km)
4
Skating trails
18 km
Loipen Dorfnähe Leukerbad (5 km) und Sportarena (1 km)
2
High altitude trails
12 km
Loipen Gemmi-Pass: Loipe Daubensee (5 km) und Loipe Lämmernboden (7 km)
Cross-country skiing trails
Various
Rental
Briand Sport Tel. +41/(0)27-4701472 www.briandsport.ch, Nordlys Sport Tel. +41/(0)27-4701346 nordlyssport.ch
Cross-country ski Service
Briand Sport Tel. +41/(0)27-4701472 www.briandsport.ch, Nordlys Sport Tel. +41/(0)27-4701346 nordlyssport.ch

Contact Tourist information office
My Leukerbad AG
Address

Rathaus, CH-3954 Leukerbad

Telephone

+41 27 472 71 71

E-Mail

Homepage
Most popular cross-country regions