Mid Week 3 bis 4 Tage -5%
Abinea Dolomiti Romantic SPA Hotel /
Kastelruth-Seiser Alm- Val Gardena
Validity

08.01.2022 to 06.11.2022

Kategorie

Wellness / Short breaks / Mid Week

Food

3/4 board (half board +afternoon snack)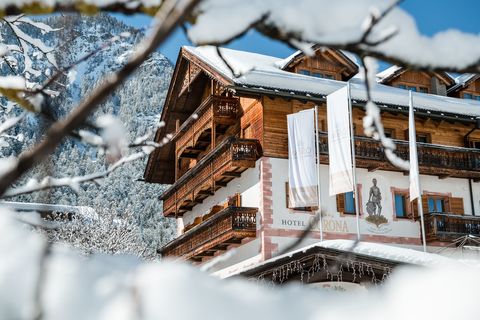 Dolomiti Good Bye Winter: 4 Nächte zum Preis von 3!
Hotel Corona /
St. Vigil in Enneberg (BZ)
Validity

12.03.2022 to 09.04.2022

Kategorie

Short breaks / End of season  / Mid Week

Food

3/4 board (half board +afternoon snack)
Spring air at Corona Hotel. 3 nights: 10% off the room rate!
Hotel Corona /
St. Vigil in Enneberg (BZ)
Validity

01.06.2022 to 02.07.2022

Kategorie

Walking holidays / Short breaks / Mid Week

Food

3/4 board (half board +afternoon snack)