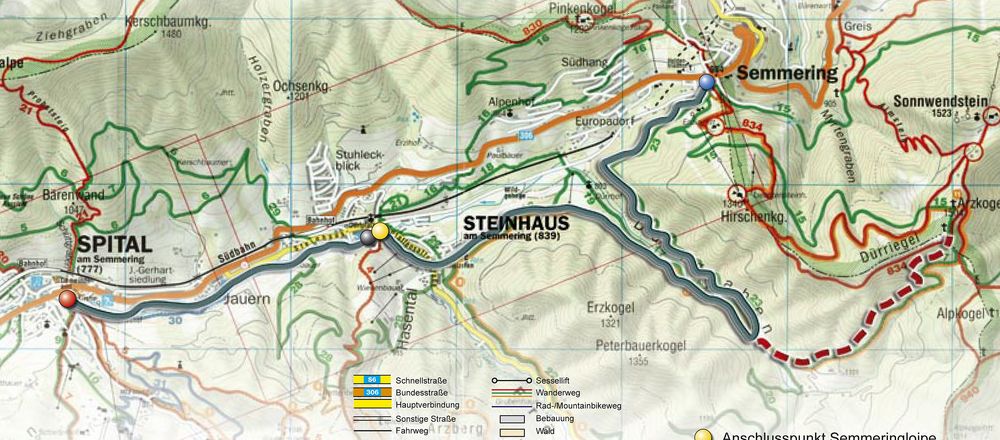 Cross-country skiing in Spital am Semmering
Be active and enjoy the benefits of one of the healthiest sports.
The following trails are available:
Spital am Semmering - Steinhaus am Semmering (easy) 2 km
Steinhaus connection - Semmering pass (medium) 6 km - CURRENTLY NOT PASSABLE
A pedestrian lane is also available for winter hikes.
---
Prices
Kostenlose Benützung der Loipe!
---
Stopping possibilities
Tom`s Hütte (Parkplatz P1), Tel.:+43(0)3853-283
Gasthof Gesslbauer (Steinhaus a. S.),
Tel.:+43(0)664-50 10 409
---
Current cross-country skiing trails info
Website

E-Mail

Telephone

+43/(0)664-3322121
Cross-country skiing trails
Overview
1
classic cross-country skiing trails
2 km
2 km Loipe von Spital über Steinhaus auf den Semmering - Verlängerung in den Dürrgraben 2,7 km - DERZEIT DURCH BAUARBEITEN NICHT BEFAHRBAR!!!
Cross-country skiing trails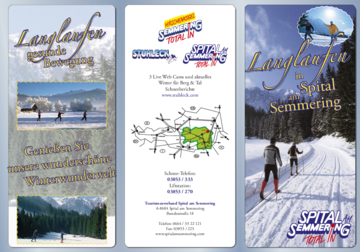 Various
Sport Buchebener www.sport-buchebner.at
Cross-country ski Service
Contact
Tourist information office
TVB Spital am Semmering
Address

Bundesstraße 16, A-8684 Spital am Semmering

Telephone

+43 (0)664 3322121

Fax

+43 (0)3853 223

E-Mail

Homepage
Most popular cross-country regions