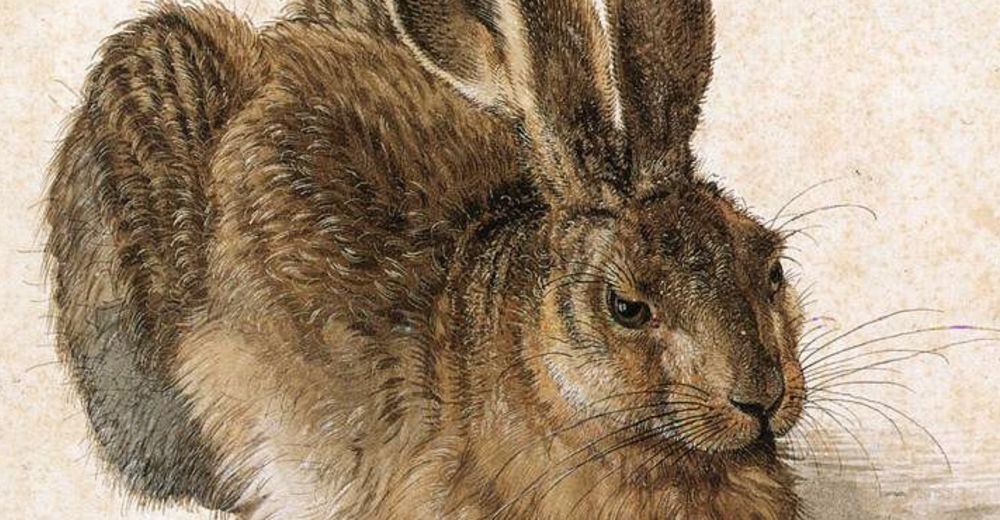 © Albertina
The Albertina not only possesses one of the largest and most valuable graphic collections in the world, with works such as Dürer's "Feldhase" and Klimt's studies of women. Its new exhibition collection presents masterpieces of modern art and thus spans the arc from Monet to Picasso and Baselitz.
As the biggest Habsburg residential palace, the Albertina is enthroned at the southern tip of the Hofburg on one of the last bastion walls of Vienna. Edgar Degas, Two Dancers, around 1905 Pastel on paper Edgar Degas, Two Dancers, around 1905 Claude Monet, The Water Lily Pond, around 1917-1919 Claude Monet, The Water Lily Pond, around 1917-1919
Pierre-Auguste Renoir, portrait of a girl (Elisabeth Maître), 1879 Pierre-Auguste Renoir, portrait of a girl (Elisabeth Maître), 1879
Founded in 1776 by Duke Albert of Saxe-Teschen, a son-in-law of Empress Maria Theresa, the collection comprises over one million prints and 60,000 drawings. Famous prints such as Dürer's "Feldhase" and his "Hands Folded for Prayer", Rubens' studies of children as well as masterpieces by Schiele, Cézanne, Klimt, Kokoschka, Picasso and Rauschenberg are shown in temporary exhibitions.
The Albertina's new permanent collection presents the most exciting art movements of the last 130 years: from French Impressionism and German Expressionism to the Russian Avant-garde and the present day. Monet's "Water Lily Pond", Degas "Dancers" and Renoir's "Portrait of a Girl" can be admired, as well as paintings by Beckmann, Macke, Chagall, Malevich, Rothko, Rainer and Katz.
The Albertina also has an architecture collection and a newly founded photo collection (including Helmut Newton and Lisette Model), whose works are shown in special exhibitions.
The state rooms of the largest Habsburg residential palace were once occupied by the Empress Maria Theresa's favourite daughter, Archduchess Marie-Christine, and later by her adopted son, Archduke Karl, the victor in the Battle of Aspern against Napoleon. The state rooms, decorated in bright yellow, green and turquoise, some with original furniture, take visitors back to the time of their inhabitants. Both the entire gilding of the carvings with the special alloy "Albertina gold" and the elaborate parquet floors with rose and ebony inlays are worth a look.
Culinary delights of a high standard are offered to guests at the Do & Co Albertina. Directly next to the Albertina, the Café Albertina and the Augustinerkeller offer, among other things, delicacies of Viennese cuisine.
We ask for your understanding that, for conservation reasons, the state rooms may only be accessible to a limited extent in bad weather or due to events, and that the opening hours of the museum may change in individual cases. For up-to-date information on the day, please call +43 1 534 83 0.
Adresse
Albertinaplatz 1
1010 Wien
www.albertina.at
Contact information
Further information:
http://www.wien.info/de/sightseeing/museen-auss...
Enquiries to:
info@wien.info
Find Accommodation Wien - Stadt
1 Hotels, Holiday apartments...
Sports provider Wien - Stadt
Webcams