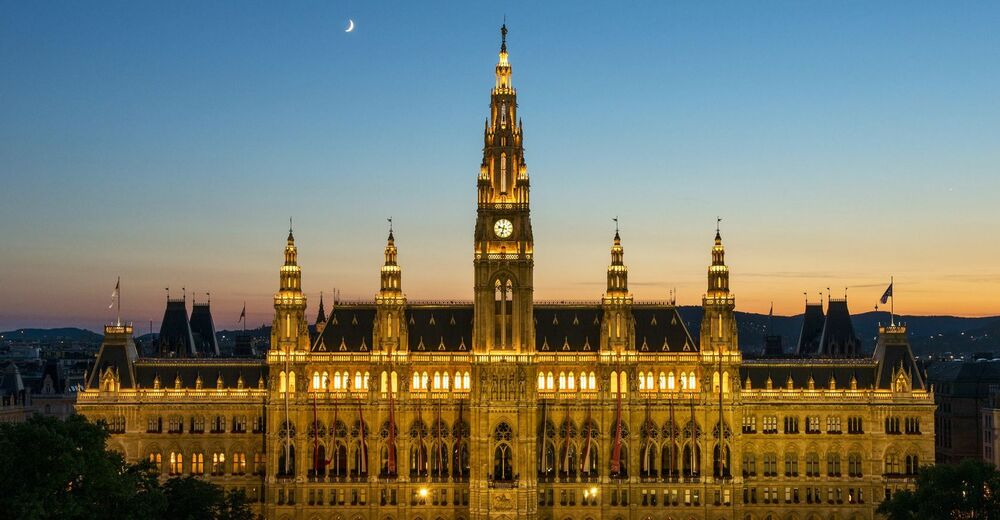 © WienTourismus/Herta Hurnaus
© WienTourismus/F3
The Vienna City Hall, built between 1872 and 1883 by Friedrich von Schmidt, previously master builder of the cathedral in Cologne, is the most important non-church building in Vienna in the neo-Gothic style.
The height of the tower is 97.9 m, plus the so-called "Iron Town Hall Man", which measures 3.40 m, with the standard 6 m, and has become a Viennese landmark.
The Vienna City Hall is the official residence of the Mayor (who has also been the Governor of the Province since 1922) and the meeting place of the City Senat/Land Government and the City Council/Landtag.
Furthermore, the Vienna City and Provincial Library (with its comprehensive Viennensia collection) and the Vienna City and Provincial Archives (documents on the city's history) are located in the City Hall.
In the arcade courtyard (81 x 35 m) concerts take place in summer.
Contact information
Further information:
http://www.wien.info/de/sightseeing/sehenswuerd...
Enquiries to:
info@wien.info
Find Accommodation Wien - Stadt
1 Hotels, Holiday apartments...
Sports provider Wien - Stadt
Webcams