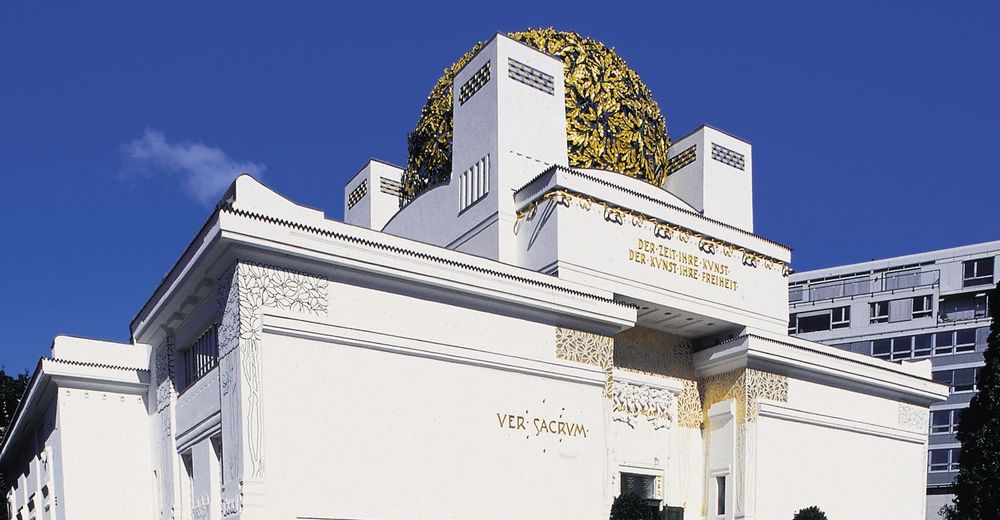 Shortly before the turn of the century, a number of artists left the conservative Künstlerhaus and founded a new art association under the name Secession with the motto "Der Zeit ihre Kunst. To art its freedom".
Permanent presentation by Gustav Klimt: The Beethoven Frieze and changing modern exhibitions complete the broad spectrum.
History.
In 1897/98, Joseph Olbrich erected an exhibition building in Art Nouveau style for the association on the land provided by the city administration.
In 2018, the foliage dome ("golden cabbage dome") was re-gilded and the Secession extensively renovated. The 34 m long Beethoven Frieze, created by Gustav Klimt for the 1902 Beethoven Exhibition, a virtuoso, picturesque interpretation of Beethoven's 9th Symphony, is permanently displayed in the basement.
Adresse
Vereinigung bildender KünstlerInnen Wiener Secession
Friedrichstraße 12
1010 Wien
Tel.: +43/1/587 53 07
office@secession.at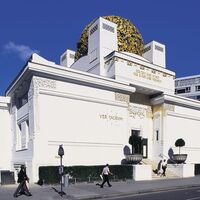 Contact information
Further information:
http://www.wien.info/de/sightseeing/sehenswuerd...
Enquiries to:
info@wien.info
Find Accommodation Wien - Stadt
1 Hotels, Holiday apartments...
Sports provider Wien - Stadt
Webcams