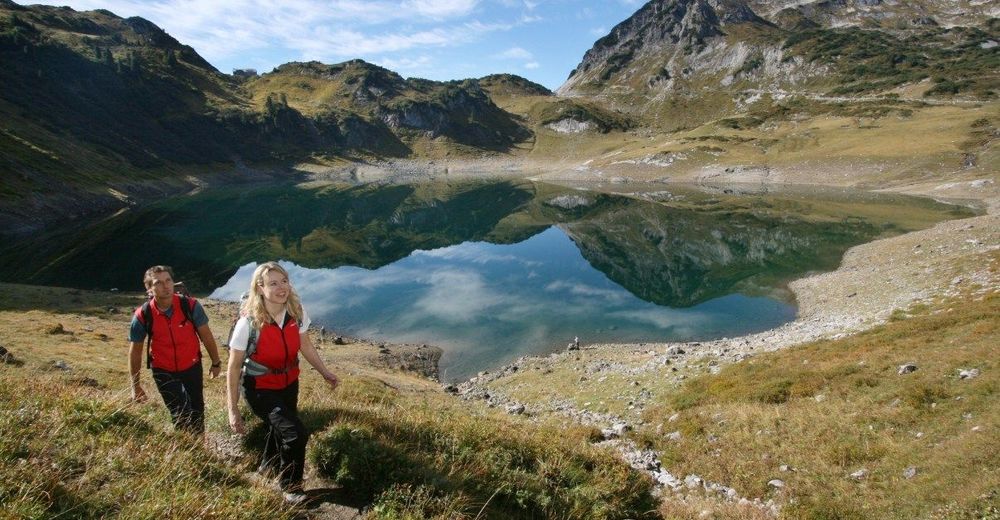 The Lechweg leads hikers from the source to the fall through one of the last wild river landscapes in Europe!
From the source of the Lech at the Formarinsee, the long-distance hiking trail runs for 125 km through the Lechtal-Reutte nature park region to Lechfall in Füssen in the Allgäu!
Original nature, authentic hosts and truly fabulous stories await you!
The stages lead past the largest Capricorn colony in Europe, a waterfall that dries out every year an springs up again, over suspension bridges with heigts of up to 110 meters upt to the world-famous Königsschlösser in Füssen in the Allgäu!
New since summer 2015:
The "Lechschleife" offers you an additional day to explore the nature of Warth-Schröcken away from the Lechweg - come along, it's worth it!
You find all information about the Lechweg at: www.lechweg.com
Bookable: End of June - mid-October
Contact information
Further information:
www.lechweg.com
Enquiries to:
info@lechweg.com
Find Accommodation
Warth - Schröcken am Arlberg
83 Hotels, Holiday apartments...
99 Offers and All-inclusive prices
Sports provider
Warth - Schröcken am Arlberg
Webcams