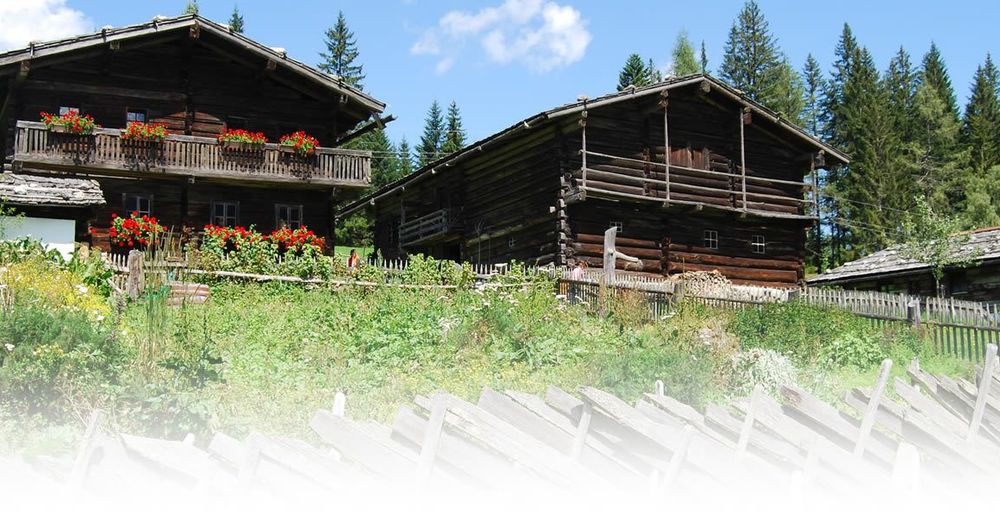 In summer, the Edelweiss Alm in the Wagrain-Kleinarl region draws visitors with an authentic farm museum. This attraction offers families, in particular, a variety of fascinating experiences..
The Edelweiss Alm lies on the sunny Weberlandl plateau in Wagrain-Kleinarl, and this popular excursion destination is easy to reach. Starting out from the center of Wagrain, an easy hiking path, a short mountain-bike trail and an access road for cars and buses all lead directly to the "Alm". The farm museum itself captivates with its authentic atmosphere, remaining open throughout the summer and during Harvest Festival.
Families can experience and marvel at the hard, honest work and the traditional craftsmanship of days gone by. The exhibition in the rustic farm museum at the Edelweiss Alm shows how, many years ago, the locals here would produce food and run their hill farms. On two days a week, some of those traditional methods are brought back to life. You can watch as bread is baked in an original brick oven and as old farming implements are manufactured.
Contact information
Further information:
www.edelweiss-alm.at
Enquiries to:
info@edelweiss-alm.at
Find Accommodation
Wagrain / Wagrain - Kleinarl
101 Hotels, Holiday apartments...
261 Offers and All-inclusive prices
Sports provider
Wagrain / Wagrain - Kleinarl
Events
21.12. - 12.04.

every day

30.12. - 14.04.

jeweils Thu

07.01. - 08.04.

jeweils Fri
Webcams