Uttendorf - Weissee
804 - 2.600m
Uttendorf/Weißsee is something special within the holiday region Nationalpark Hohe Tauern.
Hang out with your friends onde day and go for excitement and activity the next!
Whether you want to exercise sports or immerse yourself in the fascinating Alpine nature of this region - you are bound to enjoy your holiday. Give this land and its people a try!
An adventure bathing lake, a butterfly trail, a health trail, an authentically reconstructed Celtic village, and the Stubachtal valley - one of the most beautiful valleys of the Hohe Tauern national park - are amongst the highlights of Uttendorf. But even more important is the hospitality that you will encounter here.
Weißsee Glacier World - the mountain experience for the entire family in the province Salzburg!
2 children under 12 years FREE (accompanied by their parents)
In the heart of the Nationalpark!
In a comfrortable six-seat gondola on floats gently past a landscape of three lakes in a high-alpine hiking and vantage-point Eldorado, a clacier world of 3.000-metre peaks and unique panoramas.
The route leads from the small village, Uttendorf along the Stubach valley panorama road through one of the most impressive Tauern valleys to the starting point of this mountain experience - the Enzingerboden (1.480 m). From here one floats over the Grünsee middele station (1.740 m) to the upper station and the mountainhotel Rudolfshütte on the Weißsee (2.315 m). The chairlift Medelz leads to the Medelzplateau (2.600 m). In the Weißsee Glacier World is revealed a high-alpine holiday world as an invitation to unforgettable tours for young and old.
Open times: 20.06.- 22.09.2019, Open daily from 09.00 am - 12.00 pm, 13.00 pm - 17.00 pm
---
---
Leisure tips Uttendorf - Weissee
---
Contact Uttendorf - Weissee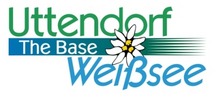 Tourismusverband Uttendorf/Weißsee
Schulstraße 2, A-5723 Uttendorf/Weißsee
Telephone

Fax

Homepage
E-Mail
Inquiry and Brochure order Accommodations
---
Contact Mountain railways
Weissee Gletscherwelt
Stubach 90, A-5723 Uttendorf/Weißsee
Telephone

Fax
Regions Nationalpark Hohe Tauern
Lakes Uttendorf - Weissee
Mountain railways Summer operation
Find Accommodation Uttendorf - Weissee
58 Hotels, Holiday apartments...
27 Offers and All-inclusive prices
Sports provider Uttendorf - Weissee
Offers and All-inclusive prices Uttendorf - Weissee
Webcams