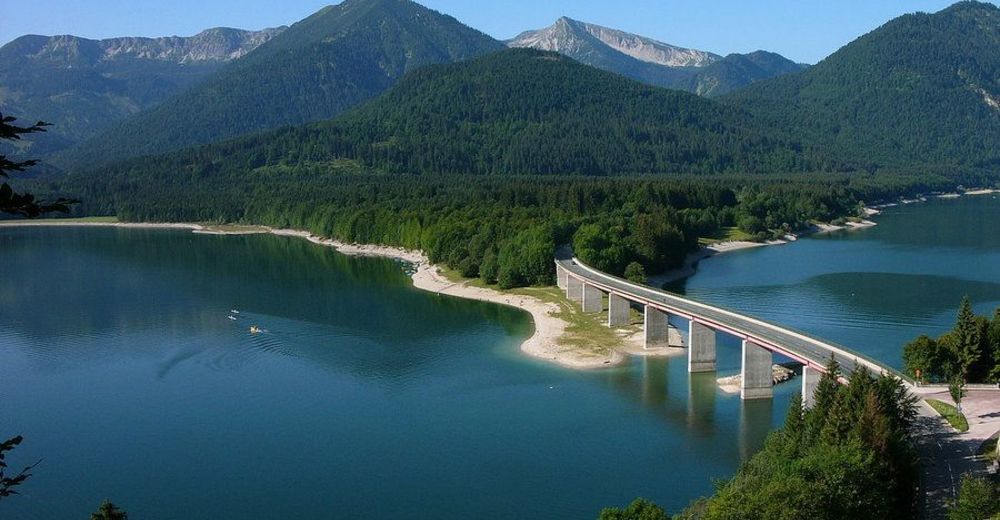 Sylvensteinsee
Der Sylvensteinsee ist ein Stausee in naturverbundener Bauweise, eingebettet zwischen den Bergen und gehört zum Landschaftsschutzgebiet Vorkarwendel. Es bestehen an mehreren Stellen Bademöglichkeiten.
Der Speichersee wurde zwischen 1954 und 1959 gebaut. Bevor das Tal geflutet wurde, mussten die Bewohner des Dorfes Fall ihre Häuser zurücklassen. Etwas oberhalb fanden sie ein neues Zuhause, der heutige Ortsteil "Neufall". Nun liegt im See versunken der ehemalige Ort Fall. Manchmal, wenn der Wasserstand sehr niedrig ist, sieht man die Grundmauern von Alt-Fall.
Der Sylvensteinsee mit seiner imposanten Brücke ist ein vielfach beliebtes Fotomotiv.
---
Subsurface of bathing area
Rocky
Infrastructure
Car parks
Gastronomy (restaurants, cafés)
Type of lounge area
Meadow
Sports offer
Fishing
Diving
---
Contact
Size
Sea level

750 m

Surface

6.6 km²

Depth

30 m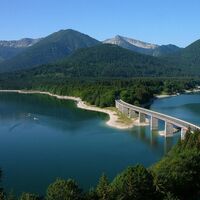 ---
Find Accommodation Tölzer Land
27 Hotels, Holiday apartments...
3 Offers and All-inclusive prices
Sports provider Tölzer Land
Webcams