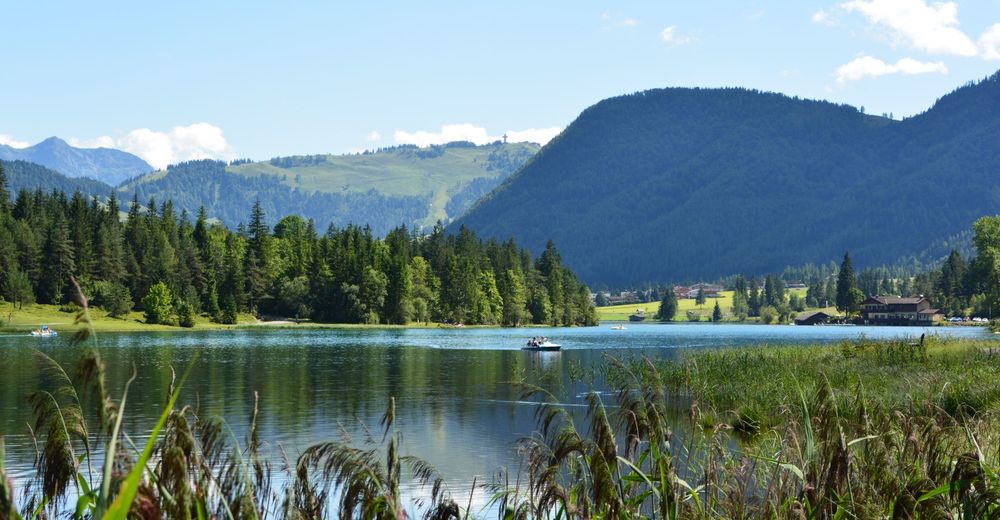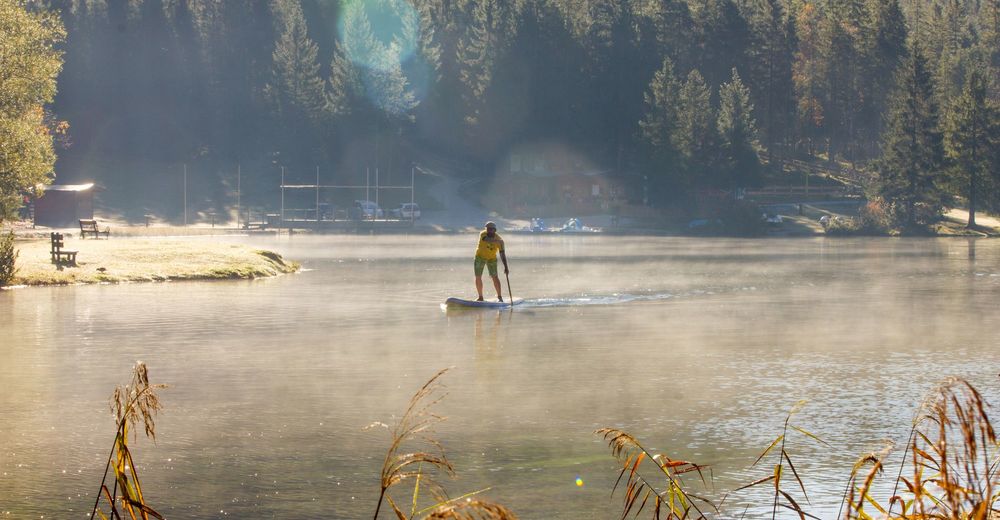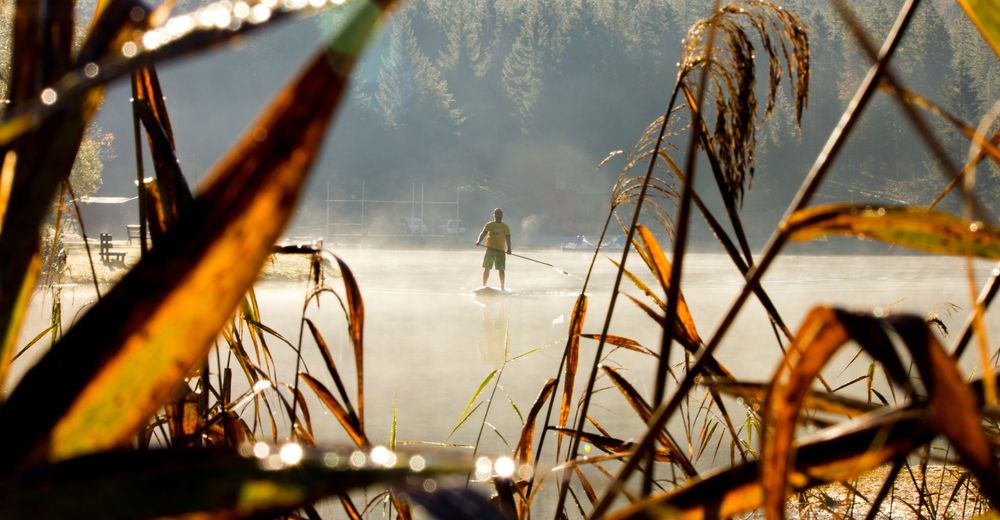 Danny Bulthe
Danny Bulthe
Danny Bulthe
© Free image for editorial usage only: Photo by Andreas Langreiter for Global-Newsroom - Andreas Langreiter
Current information
| | | |
| --- | --- | --- |
| Today, 08:02 | 21 °C | very good |
| | Temperature | Water quality |
Pillersee
Der "stürmische" See
Der Pillersee in St. Ulrich am Pillersee liegt auf 835 m Seehöhe. Zuflüsse sind mehrere Bäche, die in den angrenzenden Loferer Steinbergen und den Kitzbühler Alpen entspringen. Der Abfluss des Sees erfolgt durch den Haselbach, der die Öfenschlucht passiert und anschließend in Lofer in die Saalach mündet. Die Tiefe des Sees beträgt an seiner tiefsten Stelle 7 m.
Seine Entstehung verdankt der Pillersee einem Talsturz vor ca. 15.000 Jahren, der den Abfluss in Höhe der Öfenschlucht unterbrach und so den Pillersee aufstaute. Wie viele Gebirgsseen in den nördlichen Kalkalpen neigt der Pillersee durch regelmäßigen Eintrag von Schwemmgut zur Verlandung. Derzeit hat der See eine Länge von 1,6 km und eine maximale Breite von etwa 300 m.
Die Entstehung seines Namens ist nicht genau geklärt, doch wird vermutet das sich der Name von "Pillern" herleitet. "Pillern" ist ein lokaler Mundartausdruck, der ein Phänomen beschreibt, das meist im Frühjahr oder bei Unwettern auftritt, wo der See anfängt eigentümlich zu brausen oder eben zu "pillern".
An seinem nördlichen Ufer liegt die die kleine Wallfahrtskirche St. Adolari.
Das Strandbad des Pillersees befindet sich am nordöstlichen Teil. Die Wassertemperatur steigt jedoch auch im Sommer kaum auf 20°C.
Parkplätze sind vorhanden. Direkt beim Strandbad - neben dem Kiosk - befindet sich *ein Kinderspielplatz.
Der Verleih von Ruder- und Tretbooten ist beim Seerestaurant Pillersee (Tel.: +43 (0)5354 88187) und bei Toni's Seestüberl (Tel.: +43 (0)660 6571921) möglich.
Prices
Die Liegeplatzgebühr beträgt €1,-
---
Subsurface of bathing area
Gravelled
Sandy
Rocky
Muddy
Boggy
Infrastructure
Changing cubicles
WC facilities
Camping by the lake
Accessible by public transport
Car parks
Gastronomy (restaurants, cafés)
Type of lounge area
Meadow
Gravel
Concrete
Shady areas
Jetties
Sports offer
Water facilities (slide, diving board etc.)
Water skiing
Sailing/boats
Paddleboats
Surfing
Kiteboarding
Fishing
Diving
Canoes/kayak
Beach volleyball
Mini golf
Table tennis
Table football
Stand-up paddle
Children & families
Toilets with changing facility
Small/children's bathing area
Children's slides
(Sand) play areas
Rental service
Sun loungers
Parasols
Swimming aids
Boat hire
Cycle hire
---
Contact
Gemeinde St. Ulrich am Pillersee
Dorfstr. 15, A-6393 St. Ulrich am Pillersee
Telephone

Fax

Homepage
Size
Sea level

835 m

Surface

0.3 km²

Depth

7 m
Season
28.05.2020 - 27.09.2020
---
Lakes St. Ulrich am Pillersee
Find Accommodation St. Ulrich am Pillersee
27 Hotels, Holiday apartments...
81 Offers and All-inclusive prices
Webcams