Badesee St. Konrad
angelegter Badesee
© Gemeinde St. Konrad (Schachhuber)
© Gemeinde St. Konrad (Schachhuber)
© Gemeinde St. Konrad (Schachhuber)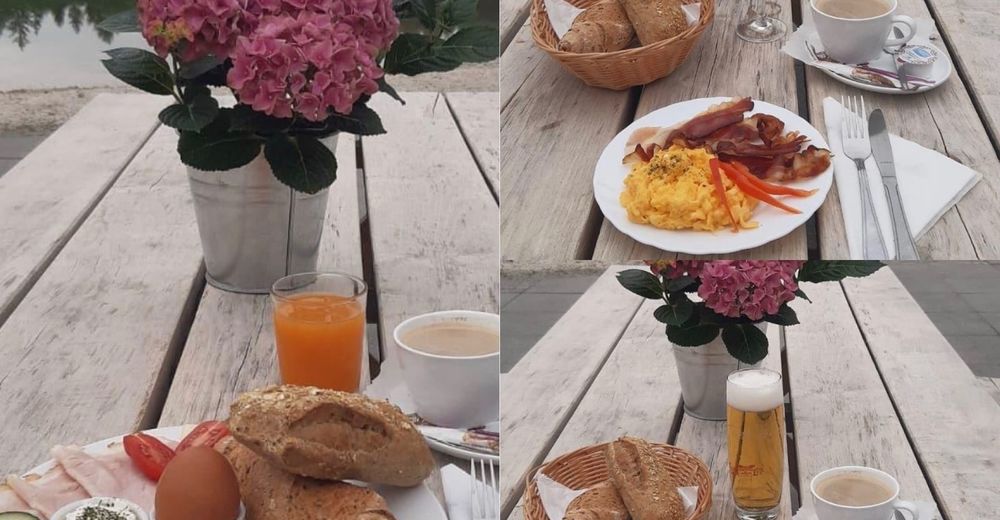 © Gemeinde St. Konrad (Schachhuber)
© Gemeinde St. Konrad (Schachhuber)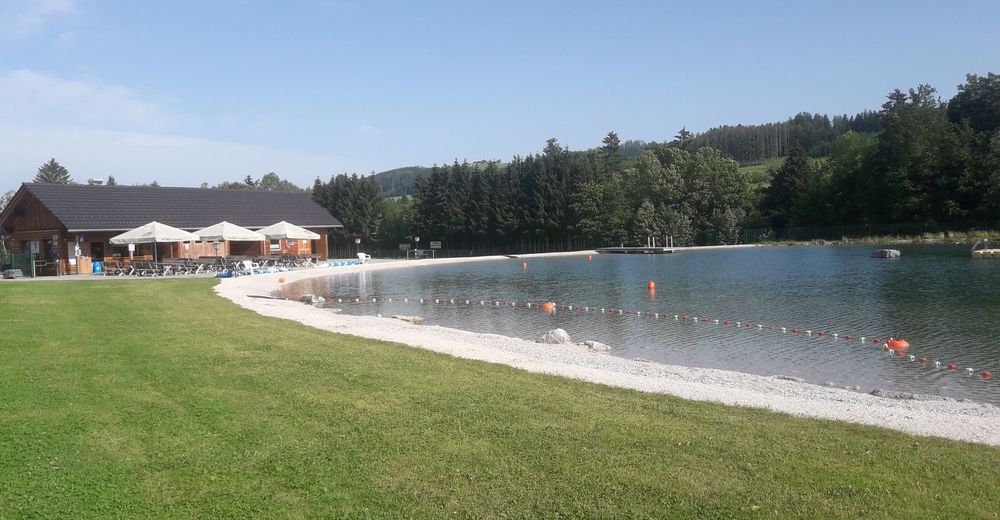 © Luftaufnahme Lu-Ca, Waizenkirchen
© Gemeinde St. Konrad, Schachhuber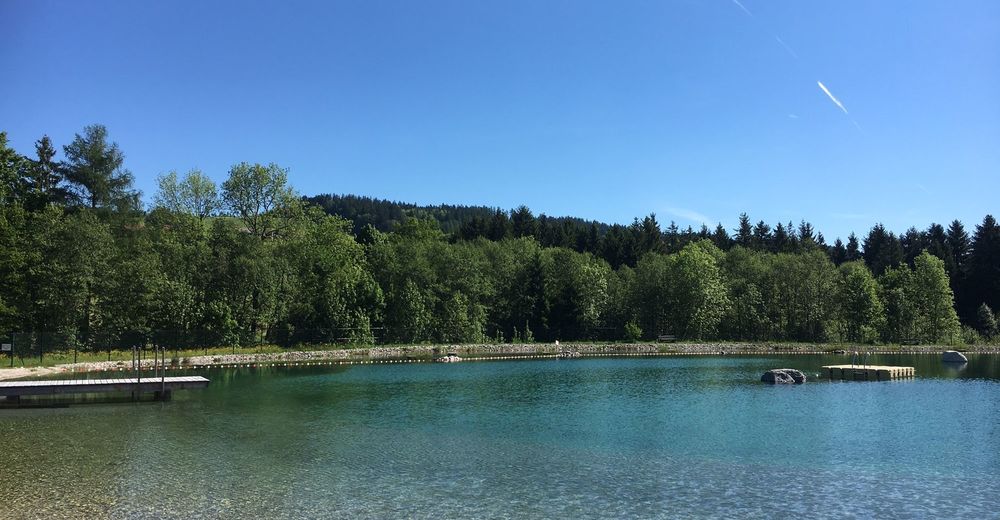 Badesee St. Konrad
Eintauchen und Aufleben!
Für Badefreunde und Naturliebhaber bietet sich der große Badesee in St. Konrad ideal an.
AKTUELLE NEWS AUF FACEBOOK ABRUFBAR:
Badesee St. Konrad
Hunde sind am Badesee NICHT ERLAUBT!
Prices
Saisonkarten und Almtal-Kombi (Badesee + Bäder Viechtwang/Gemeinde Scharnstein, Grünau und Vorchdorf) sind ausschliesslich am Gemeindeamt St. Konrad (Ort 10, 4817 St. Konrad) erhältlich! Tel. 07615/8029, gemeinde@st-konrad.ooe.gv.at
Buffetpächter Astrid und Christoph Weidinger
Kontakt zum Buffet vor Ort: 0699/11066947
---
Subsurface of bathing area
Gravelled
Infrastructure
Changing cubicles
WC facilities
Accessible by public transport
Car parks
Gastronomy (restaurants, cafés)
Type of lounge area
Meadow
Shady areas
Jetties
Sports offer
Beach volleyball
Children & families
Small/children's bathing area
Children's slides
(Sand) play areas
Use in winter
Ice skating
Curling
---
Contact
Badesee St. Konrad
Bundesstrasse 36, A-4817 St. Konrad
Telephone

Homepage
Size
Sea level

570 m

Surface

0.01 km²

Depth

3.5 m
Season
19.05.2020 - 30.09.2020
Opening times
09:00 - 20:00 H
Badebetrieb bei Schönwetter je nach gültiger Covid-Verordnung, jedoch keinesfalls vor dem 19. Mai 2021! Bitte helfen Sie bei der Eindämmung von Covid 19 und beachten Sie folgende Regeln (2020): 1 Meter Mindestabstand vor dem Kassabereich, auf der Liegewiese, dem Spielplatz und den Sanitärbereichen! 3 Meter Mindestabstand beim Baden! Regelmäßig Hände waschen! Große Menschengruppen vermeiden! Hinweis: Derzeit dürfen sich max. 450 Personen auf der Liegefläche sowie max. 300 Personen im Gewässer zeitgleich aufhalten! Danke für Ihre Mithilfe! Die Gemeinde St. Konrad und unsere Buffetpächter Astrid und Christoph Weidinger, samt Team, freuen sich auf Ihren Besuch! Wir wünschen einen schönen Aufenthalt!
---
Find Accommodation St. Konrad
15 Hotels, Holiday apartments...
10 Offers and All-inclusive prices
Sports provider St. Konrad