Bergbahnen St. Johann in Tirol
659 - 1.604m
Via ferrata
The via ferrata which is perfectly embedded in the nature, has beautiful vertical passages and steep, exposed crossings and ends directly at the Kitzbüheler Horn summit. From the mountain station of the gondola you walk 20 minutes to the trial area where you can test your skills before ascending to the summit. Difficulty: Some areas D/C-C, often B/C and easier. Necessary equipment: complete via ferrata set and helmet
Mountaincart
A ride on the mountaincart makes each adventurer's heart skip a beat. The specifically created, 3,8 km long route takes you through woods and fields in tricky turns and spectacular steep passages from the Harschbichl middle station to the valley.
Hornpark
Right next to the middle station of the Harschbichl gondola you'll find the biggest climbing garden of the Kitzbüheler Alps region. On 8 courses in different levels every adventurer, whether old or young, will find his way through the treetops. The highlight for adrenaline junkies is definitely the flying fox where you'll fly over the beautiful tarn.
Single trail
Created by renowned trail designers, the single trail promises exciting passages, speedy banked turns and a hugely enjoyable riding experience. The ride proceeds from the middle station of the Harschbichl gondola down to the valley station. At the end of the trail there's a skill area where bikers can perfect their riding techniques.
Panoramic hiking trails
Bergbahnen St. Johann in Tirol offers the best panoramic trails on which you enjoy the best views of the whole region. A relaxing walk to the Schlossberg mountain lake, a steep hike up to the idyllic Eifersbach waterfall or a stroll around Harschbichl mountain station – depending on the fitness level there are hiking options for everybody.
Horn-Gipfel-Höhenweg (approx. 2.5 hours)
Starting from the Harschbichl top station this tour leads you over a well-secured trail and the Ludwig-Scheiber-path via the steep passages to the summit of the Kitzbüheler Horn. Heading east the path leads you to the impressive "Hofer Schneid" where you cross a viewpoint that invites to a short break before hiking back to the starting point.
Almenweg (approx. 3 hours)
Enjoy the peaceful idyll on this wonderful tour – only interrupted by the loud whisteling of the marmots when they warn other animals of people coming along the path. From the Harschbichl top station you descend to the upper Raintalalm on Alpine pastures, from here you walk to the Hornköpfl hut and further to the Kitzbüheler Horn summit.
---
---
Leisure tips Bergbahnen St. Johann in Tirol
---
Contact Bergbahnen St. Johann in Tirol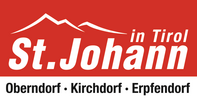 Kitzbüheler Alpen St. Johann in Tirol - Oberndorf - Kirchdorf - Erpfendorf
Poststrasse 2, A-6380 St. Johann in Tirol
Telephone

Fax

Homepage
E-Mail
Inquiry and Brochure order Accommodations
---
Contact Mountain railways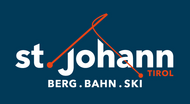 Bergbahnen St. Johann in Tirol
Hornweg 21, A-6380 St. Johann in Tirol
Telephone

Fax