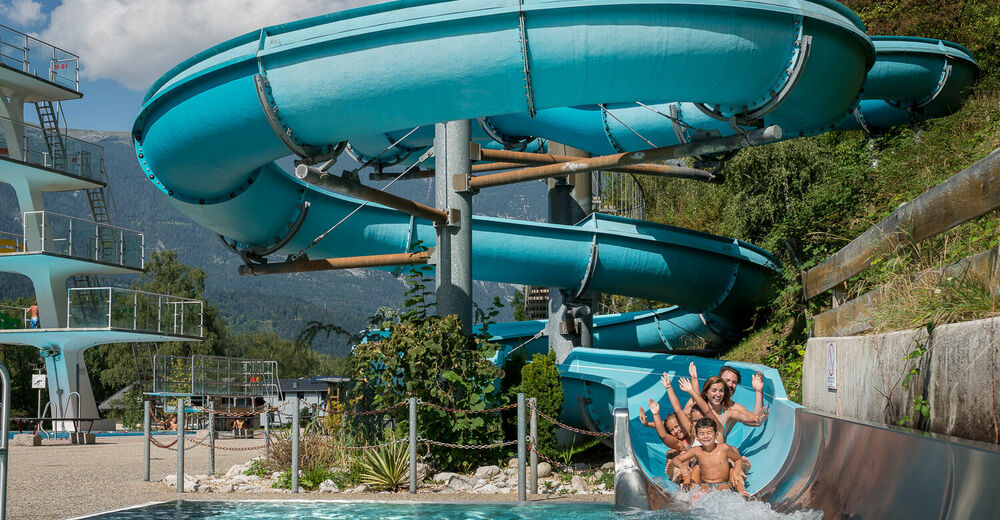 © Angélica Morales - Angélica Morales - Ichmachefoto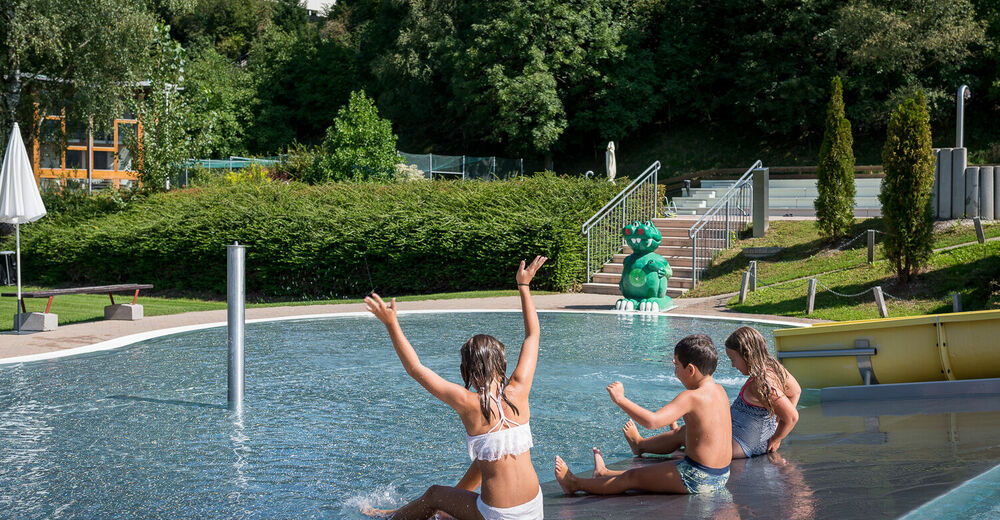 © Angélica Morales - Angélica Morales - Ichmachefoto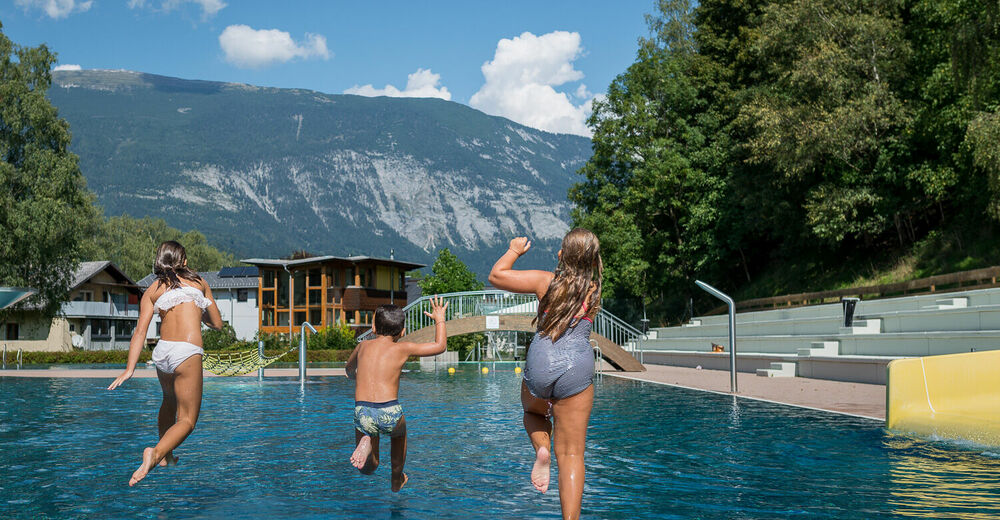 © Angélica Morales - Angélica Morales - Ichmachefoto
The outdoor pool Schwaz isn't called a waterpark for nothing. Summerly refreshment, relaxation and action - it can all be found here - and for everyone - big and small water fans.
In the 25-metre lap pool, swim a few quick laps or jump into the heated adventure pool with all its attractions? Mermaids and mermen must make up their minds: Wide slide, jetstream canal, water bell, massage jets, underfoot geysers, wall of water and climbing net make for a tough choice, but tomorrow is another day of swimming!
The kiddie pool on two levels features a playing stream, children's slide, water hedgehog, water gyroscope and water bell. A diving pool with 3-, 5-, 7- and 10-meter platform and 1-meter diving board is also available, but the absolute highlight is the 74-metre slide ending in a splashing pool.
And those who want to relax in between or after, can pay a visit to the swimming pool restaurant with a cafeteria and large terrace.
Erlebnisbad Schwaz
Innsbruckerstraße 72
6130 Schwaz
T: +43(0)5242/63227
Contact information
Further information:
https://silberregion-karwendel.com/de/schwimmen...
Enquiries to:
info@silberregion-karwendel.com