© Michael Maritsch
© Michael Maritsch
© Leopoldmuseum Wien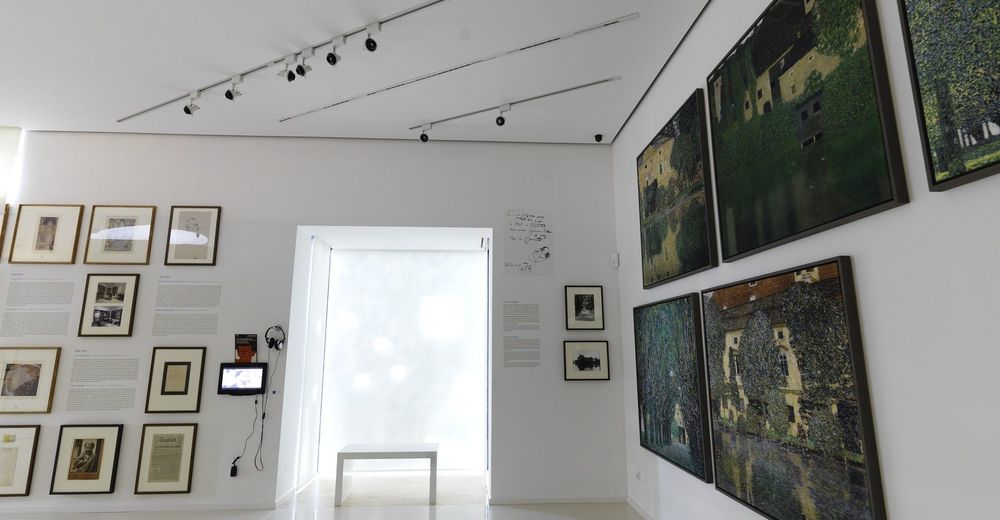 © Michael Martisch - Michael Maritsch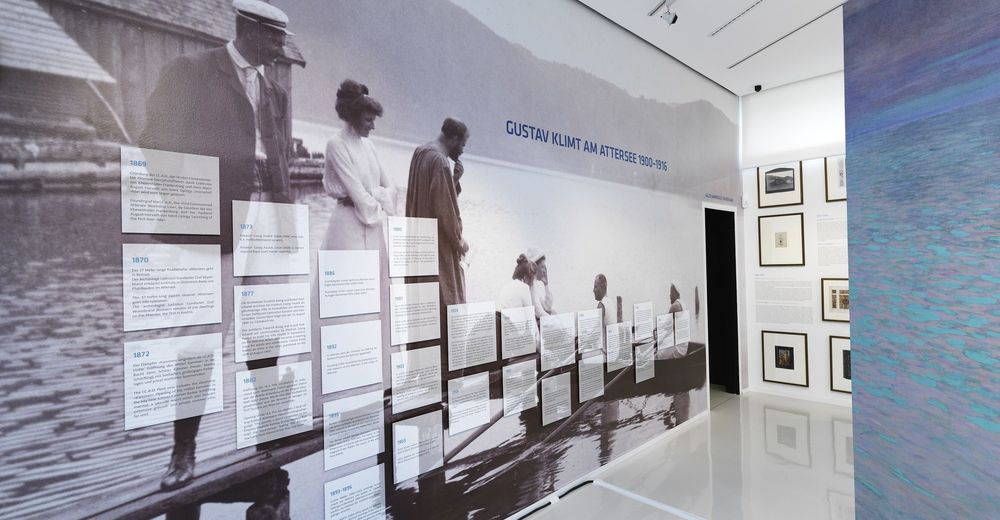 © Michael Martisch - Michael Maritsch
© Gabriela Hilz
© Michael Maritsch
On the occasion of the 150th birthday of Gustav Klimt (1862-1918)
Comparable to Claude Monet's Giverny, Paul Cézanne's Provence and Egon Schiele's Krumau, the Attersee was a place of unique artistic activity for Gustav Klimt (1862-1918). The world-renowned artist regularly spent the summer months between 1900 and 1916 in this region. It was here on the Attersee that he created the vast majority of his over 50 known landscapes, which still delight art enthusiasts all over the world.
Experience a touch of this unique atmosphere for yourself!
A visit to the Klimt Center, a walk along the Klimt Artist Trail or a boat ride on the Attersee will allow you to retrace Klimt's steps and explore his impressive motifs on land or from the lake.
Soon you too will understand Klimt's annual longing to "be there"!
SPECIAL EXHIBITION
"The Visit of the Young Ladies"
Gustav Klimt: Friends I (The Sisters), 1907
27-06-2015 – 02-08-2015
The special exhibition is open daily from 10 am to 6 pm and is accompanied by a
comprehensive framework program.
ÖPEN 2020
May 1st until June 21th and September 7th until October 26th:
Wednesday until Sunday 10 am. to 4 pm.
June 22nd until September 6th.:
Daily 10 am. to 4 pm.
Contact information
Further information:
https://www.klimt-am-attersee.at
Enquiries to:
info@klimt-am-attersee.at
Find Accommodation Schörfling am Attersee
9 Hotels, Holiday apartments...
Sports provider Schörfling am Attersee