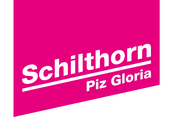 360°-Restaurant Piz Gloria, Schilthorn
© M FOEDISCH i - M.FOEDISCH
© M FOEDISCH i - M.FOEDISCH
© M FOEDISCH i - M.FOEDISCH
© David Birri
© David Birri
Marvel at the most spectacular panorama in Switzerland: Eiger, Mönch and Jungfrau – this is the Swiss Skyline.
PIZ GLORIA 9744 ft
360°-RESTAURANT PIZ GLORIA
Spectacular panorama from the revolving restaurant. Views sweep from Eiger, Mönch & Jungfrau to Mont Blanc and Black Forest. And the gastronomy is just as spectacular!
James Bond Brunch
Start the day with a glass of sparkling Prosecco or Rimus (non-alcoholic) at 2970 metres above sea level!
Our popular James Bond 007 Brunch will satisfy your every wish. It is served daily from 08.00 to 14.00 h in the Piz Gloria revolving restaurant!
Table booking: +41 33 82 60 007
The cable car leaves every 30 minutes from Stechelberg valley station (more frequently at peak periods) always at XX.25 h and XX.55 h. First cable car up at 07.25 h in summer and last cable car down at 18.03 h in summer (17.03h winter).
Revisions: 23.04. - 27.04.2018 / 12.11.-07.12.2018
Contact information
Further information:
www.schilthorn.ch
Enquiries to:
info@schilthorn.ch