WALTER OCZLON
© Foto Oczlon Hauptstrasse 34 5600 St. Johann 06412-8416 HAuptstraße 34 - FOTO OCZLON
© Foto Oczlon Hauptstraße 34 5600 St. Johann - © Walter Oczlon
© Hasselblad H4D-OCZLON
© Hasselblad H4D-OCZLON
© Foto Oczlon Hauptstraße 34 5600 St. Johann - Walter Oczlon
© Foto Oczlon Hauptstraße 34 5600 St. Johann - Walter Oczlon
Administrator
© Foto Oczlon Hauptstraße 34 5600 St. Johann - Walter Oczlon
Hotel

75 Beds, 42 Room

Unterkofler

Alpendorf 9, 5600 St. Johann
**** Alpendorf Hotel – unforgettable holidays spent in the middle of the Salzburg mountains!
Alpendorf Hotel – "SINCERE - CONVIVIAL"
"Holiday at any time of year "in the middle of the Salzburg mountains!
Feel like hiking with a cosy hut jamboree in summer? Then you're in the right place with us! Indulge yourself in the typical Austrian hospitality and friendly homely atmosphere of our place in the 4 star Alpendorf Hotel.
Mountain experience
Nature, culture, mountain pastures, golf, tennis – and countless chances for hiking and excursions will leave no chance for boredom. Specially with our nature-loving summer guests in mind, we offer two guided hikes through pastures each week and a guided cycle tour once a week with our own bikes. Of course, your owners also insist on taking part. They will show you the most beautiful areas of our region. Unmissable!
What do you expect in the Alpendorf village?
The Alpendorf holiday paradise is situated 800m above sea level, around 3 km distance from the shopping town of St. Johann. From the "ski amade" gondola station, over a wide
adventure play area, to the Alpendorf active club, with daily programs for hikers and families, Alpendorf offers everything that makes holidaymakers' hearts beat faster.
And the Alpendorf hotel lies right at the centre of it all. Enjoy the best views also of a beautiful holiday.
`
To unwind and relax body, mind and soul?
Soak in our comfortably warmed indoor swimming pool. Relax in the generously proportioned wellness area, including a sauna, sauna/steam combo, steam bath and solarium. The nearby bathing lakes are perfect for swimmers. Idyllically situated, they are more than inviting for a swim.
A beautifully set table with delicacies from the kitchen and the cellar!
At our place, only the best products are cooked fresh. This is guaranteed by our chef, thanks to his catering training and wide-ranging kitchen experience. Enjoy with all your senses...
See for yourself! We're looking forward to see you!
The Unterkofler family
Facilities
Wellness area
Play area
Wireless LAN
Swimming pool
Balcony/terrace
Car park
Non-smoking room
Pets allowed
Show all facilities
Room/Apartments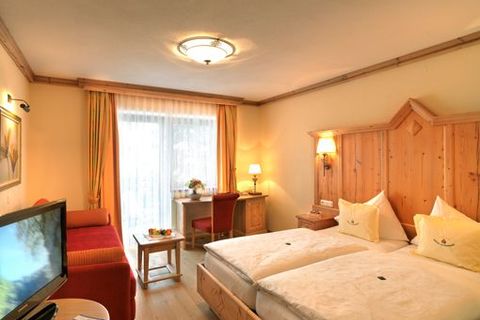 Komfortzimmer Typ I
Double Room
Bio-Komfortzimmer Typ II
Double Room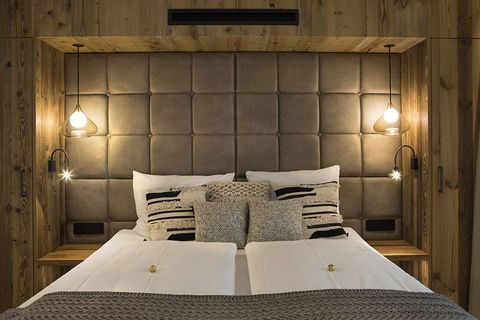 double room dreamy
Double Room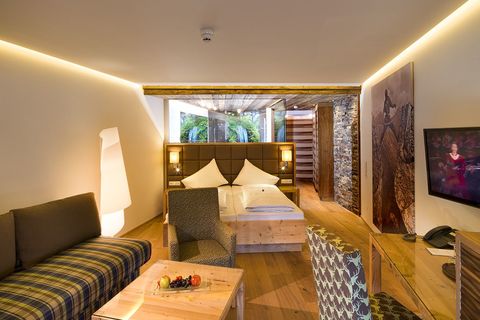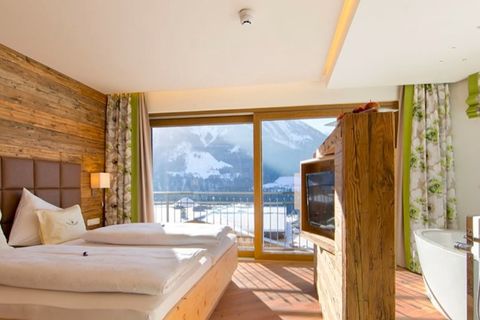 Panoramasuite Deluxe
Suite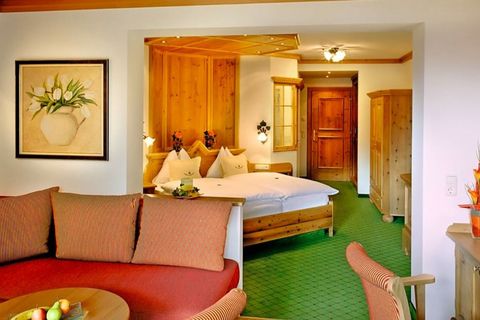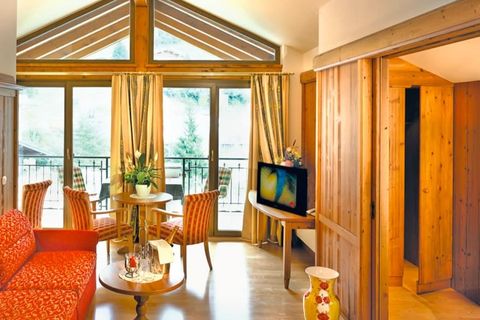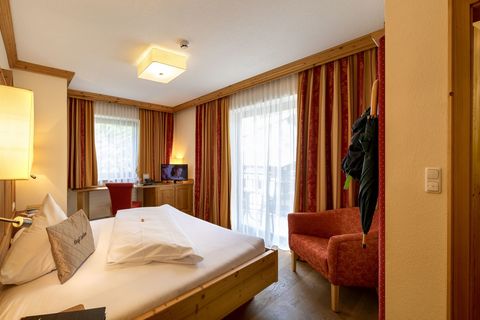 Videos
General availability
information on request
available
not available
October 2024
KW
Mon
Tue
Wed
Thu
Fri
Sat
Sun
40
1
2
3
4
5
6
41
7
8
9
10
11
12
13
42
14
15
16
17
18
19
20
43
21
22
23
24
25
26
27
44
28
29
30
31
November 2024
KW
Mon
Tue
Wed
Thu
Fri
Sat
Sun
44
1
2
3
45
4
5
6
7
8
9
10
46
11
12
13
14
15
16
17
47
18
19
20
21
22
23
24
48
25
26
27
28
29
30
December 2024
KW
Mon
Tue
Wed
Thu
Fri
Sat
Sun
48
1
49
2
3
4
5
6
7
8
50
9
10
11
12
13
14
15
51
16
17
18
19
20
21
22
52
23
24
25
26
27
28
29
01
30
31
January 2025
KW
Mon
Tue
Wed
Thu
Fri
Sat
Sun
01
1
2
3
4
5
02
6
7
8
9
10
11
12
03
13
14
15
16
17
18
19
04
20
21
22
23
24
25
26
05
27
28
29
30
31
February 2025
KW
Mon
Tue
Wed
Thu
Fri
Sat
Sun
05
1
2
06
3
4
5
6
7
8
9
07
10
11
12
13
14
15
16
08
17
18
19
20
21
22
23
09
24
25
26
27
28
Prices
Payment methods
bar, EC-Karte, Visa, Mastercard
Explanatory notes
In Halbpension inkludiert sind: großzügiges Frühstücksbüffet mit Bioecke und Saftbar, 5-gängiges Verwöhnmenü mit umfangreichem Salatbüffet, 1x wöchentlich Gala-Abend, Bauernbüffet oder Italienisches Büffet, Dessertbüffet, täglich nachmittags Skifahrer- bzw. Wanderjause, Äpfel zur freien Entnahme
Hotel

75 Beds, 42 Room

Unterkofler

Alpendorf 9, 5600 St. Johann
Webcams