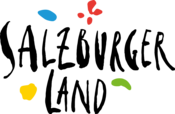 Skitour Rote 8er Wagrain
Ski tour
© Christian Schartner
Brief description

The ski touring hot spot in Wagrain is the gondola lift - Rote 8er.

Difficulty

medium

Rating

Starting point

Route

---

---

Best season

Aug

Sep

Oct

Nov

Dec

Jan

Feb

Mar

Apr

May

Jun

Jul

Description

The starting point is the parking lot of the "Rote 8er" cable car valley station in Moadörfl / Wagrain. Between the Wilderer Alm and the valley station, the tour starts right on the piste at the information board for ski tourers. From here the ascent takes place on the left edge of the piste towards the middle station "Rote 8er", whereby the piste is crossed at the Franzl Alm. After the flat section, the track climbs moderately steeply, on the right edge of the slope approx. 650 meters in altitude to the "Rote 8er" mountain station. After crossing the piste, the route follows the ski caterpillar track up to the Kogelalm. The descent is along the slope "Descent Rote 8er".

Please note that the slopes are closed from 6 p.m. to 8:30 a.m. in the ski area!

Status ski route & ski tour ticket prices

Highest point

1,822 m

Endpoint

Mountain station - Flying Mozart

Height profile

---

Equipment

valanche victims - search device, shovel, probe, mobile phone, first aid kit, bivouac sack

https://www.snow-space.com/en/winter/ski-resort-salzburg/winter-vacation/ski-touring

Safety instructions

Please check the current status (open / closed) of the ski tour: https://www.snow-space.com/winter/skitouren

- Observe warning notices and local regulations

- Obey the closure of a runway or part of a runway

- Only climb on the edge of the slope and one behind the other 

- Cross the slope only in clear places and with sufficient distance from one another

- Only drive on freshly groomed slopes in the peripheral area

- make yourself visible

- Pistes closed from 6 p.m. to 8.30 a.m.

- Only use these routes for ascent routes / pistes specially dedicated to piste tours

- Do not take dogs on the slopes

- Use designated parking spaces and pay any parking fees

Additional information

---

Arrival

Valley station Rote 8er Moadörfl / Wagrain.

Public transportation

With the ski bus from Wagrain to the Rote 8er valley station.

Parking

Free parking spaces at the Rote 8er Moadörfl / Wagrain valley station.
---
Author
General info
Refreshment stop
A lot of view
Other tours in the regions
Popular tours in the area