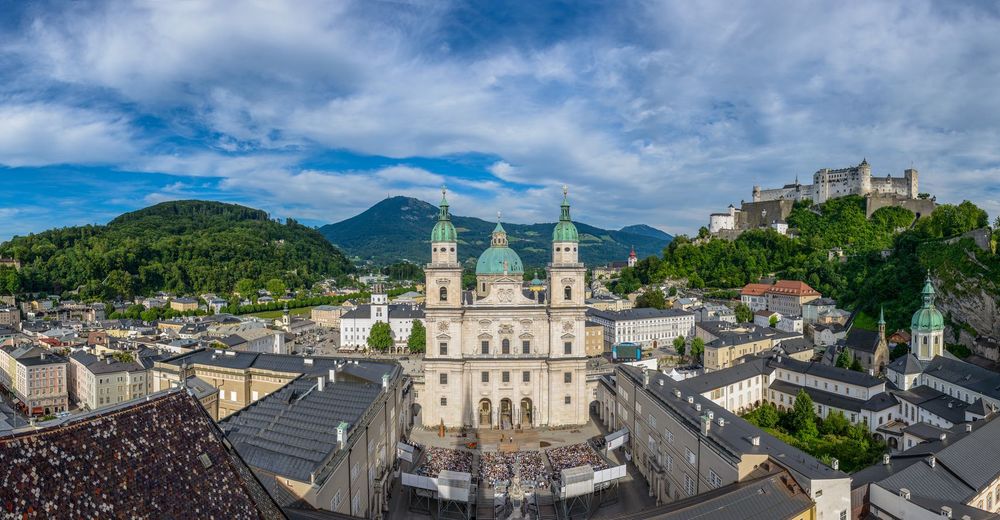 © Tourismus Salzburg GmbH - G.Breitegger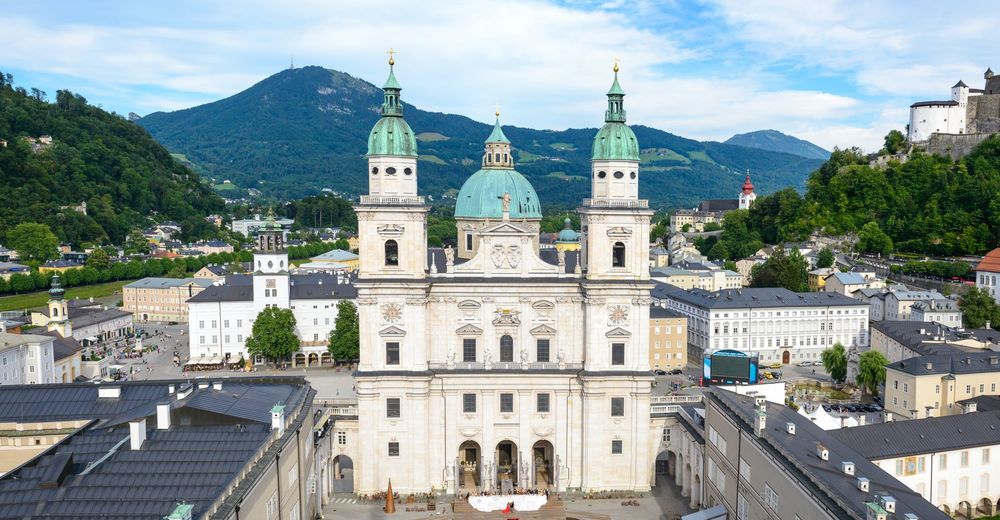 © Tourismus Salzburg GmbH - G.Breitegger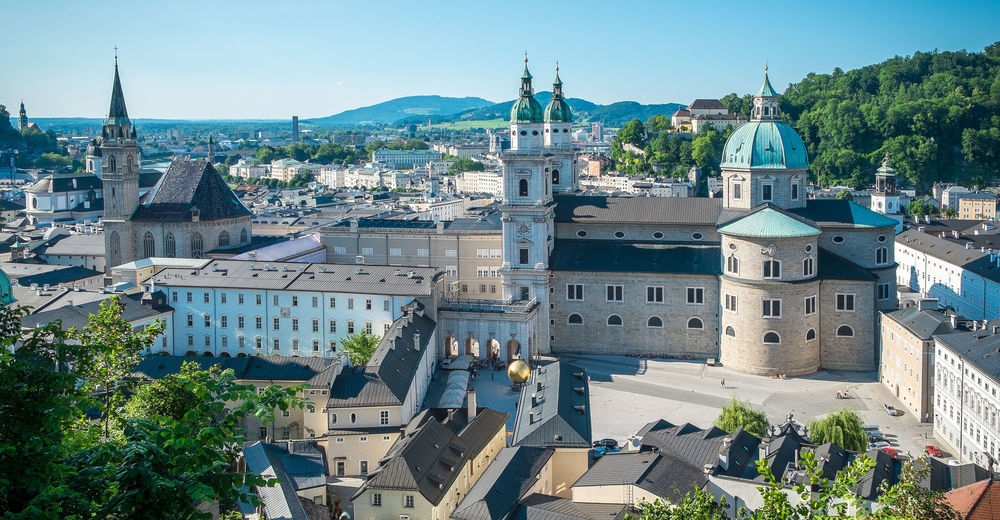 © Tourismus Salzburg GmbH - G.Breitegger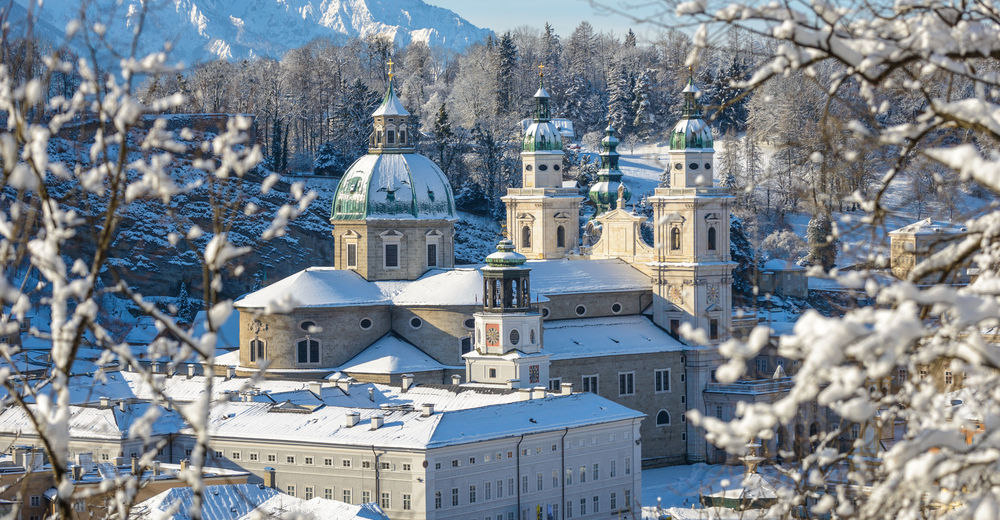 © Tourismus Salzburg GmbH - G.Breitegger
The probably most important sacral building of the city and at the same time spiritual centre, is the Salzburg cathedral.
With its magnificent façade and mighty dome, it presents itself as an impressive monumental early baroque building on this side of the Alps. Its origin is closely linked to the essence and growth of the spiritual principality. Destroyed by fires and rebuilt, enlarged and expanded, it bears witness to the power and independence of the Salzburg archbishops.
The first building was built under Bishop Virgil, who in 767 built a cathedral in the centre of the former Roman Juvavum. On 24 September 774, the cathedral was consecrated to Saints Peter and Rupert. When in 1167 the Counts of Plain, followers of Emperor Frederick Barbarossa, set the city on fire, the cathedral also became a raid of flames. It was only under Archbishop Konrad III of Wittelsbach, ten years later, that the cathedral was rebuilt - more beautiful, more splendid and more imposing than ever before, making it the most powerful Romanesque cathedral north of the Alps, whose dimensions even exceeded those of the Imperial Cathedral of Speyer.
Among the treasures of Salzburg Cathedral are the lions (1200), the baptismal font (1311), in which Wolfgang Amadeus Mozart was already baptized, the magnificent main organ, surrounded by angels playing music and crowned by Rupert and Virgil, and the magnificent cathedral gates of Schneider-Manzell, Mataré and Manzú. Wolfgang Amadeus Mozart, in his capacity as court organist and concert master, has created numerous immortal works of church music for Salzburg.
The cathedral square forms the atrium for the cathedral. Archbishop Guidobald Thun had the cathedral arches built by Giovanni Antonio Dario around 1660. In the middle of the square stands the Mariensäule (Mary's Column), created 1766 - 1771 by Wolfgang and Johann Baptist Hagenauer for Archbishop Sigismund Count Schrattenbach.
Contact information
Further information:
https://www.salzburg.info/de/sehenswertes/kirch...
Enquiries to:
tourist@salzburg.info
Find Accommodation Salzburg Stadt
54 Hotels, Holiday apartments...
11 Offers and All-inclusive prices
Sports provider Salzburg Stadt
Webcams