Saaleland
140 - 390m
The Saale region
where culture and countryside exist in harmony
Embark on a tour of discovery and prepare to be
surprised by all there is to see and do in the Jena
countryside.
The hillside castles and palaces that sit in splendour
high above the Saale river reflect the grandeur
and diversity of the valley's distinguished history.
Explore the secluded "Rieseneck", the only
surviving Baroque hunting complex in Germany.
Popular countryside outings here include trips to
the splendid Dornburg Palaces and magnificent
Kochberg Castle. The Zeitzgrund conservation
area and the Mühltal (mill valley) near Eisenberg
provide the perfect setting for hikes and cycle
tours.
Attractions in the latter include inns and
riding stables in converted mills and sawmills
by woodland rivers. The realm of craftsmanship,
tradition and culture in Thuringia encompasses the
Bürgel potteries, the 250 year history of porcelain
in Thuringia, the carpentry and laddermaking
heritage and the traditional food and drink served
provide unforgettable moments of pleasure.
---
Leisure tips Saaleland
---
Contact Saaleland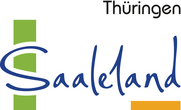 Thüringer Tourismusverband Jena-Saale-Holzland e.V.
Jahnstraße 29, D-07639 Bad Klosterlausnitz
Telephone

Homepage
E-Mail