Naturbadesee

Paspels-Seen
© Tourismus Rankweil
© Tourismus Rankweil
© Tourismus Rankweil
© Tourismus Rankweil
© Tourismus Rankweil
Paspels-Seen
Naherholungsgebiet Paspels-Seen
Badevergnügen für die ganze Familie
Was vor Jahrzehnten mit dem Abbau für Kies und Sand seinen Anfang nahm, ist inzwischen ein ansprechendes Naherholungsgebiet. Das Wasser der Grundwasser-Seen wird regelmäßig geprüft und weist die beste Wasserqualität aus. Die Marktgemeinde Rankweil hat zudem WC- und Duschanlagen, einen Spielplatz und eine Bade- und Rettungsinsel errichtet.
Das Seeblick-Stüble direkt bei der Liegewiese sorgt für das leibliche Wohl und rund um die Seen führt ein Spazierweg mit Ruhebänken. Aufgrund der beschränkten Anzahl an Parkplätzen ist eine Anfahrt mit dem Fahrrad oder den öffentlichen Verkehrsmitteln zu empfehlen. Die Landbuslinie 71 hält in unmittelbarer Nähe zur Liegewiese. Diese ist in einer Gehminute erreichbar. Zudem fährt in den Sommerferien ein eigener Badebus an die Paspels-Seen. Mehr Infos unter www.vmobil.at oder www.rankweil.at/badebus.
Prices
Der Zutritt zum Badesee ist kostenfrei.
---
Subsurface of bathing area
Gravelled
Infrastructure
WC facilities
Accessible by public transport
Car parks
Gastronomy (restaurants, cafés)
Type of lounge area
Meadow
Children & families
(Sand) play areas
---
Contact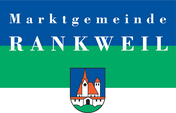 Marktgemeinde Rankweil
Am Marktplatz 1, A-6830 Rankweil
Telephone

Homepage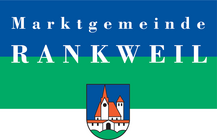 Size
Sea level

430 m

Surface

0.146 km²

Depth

28 m
Opening times
- 22:00 H
Der Badebereich an den Paspels-Seen in Rankweil ist täglich bis 22.00 Uhr frei zugänglich. Das in einem Kiesbecken liegende, saubere Grundwasser wird zudem auch zum Fischen genutzt und kann umwandert werden. Am Ufer sind während der Badesaison mehrere kleine Gastronomiebetriebe geöffnet. In den Schulsommerferien fährt zudem ein Badebus zu den Paspels-Seen. Mehr Informationen und den Fahrplan gibt es ab Anfang Juni unter www.rankweil.at/badebus.
---

Sports provider Rankweil
Webcams