Pichl
Angelegter Badesee

Freizeitsee Pichl
Freizeitsee Pichl
angelegter Badesee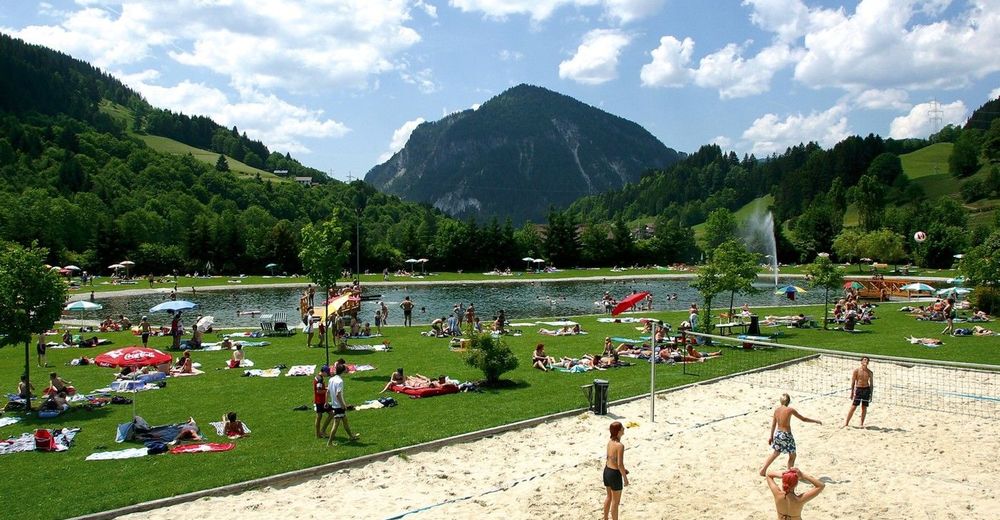 © Foto Tom
HERBERT RAFFALT
© Tom Lamm | ikarus.cc - Tom Lamm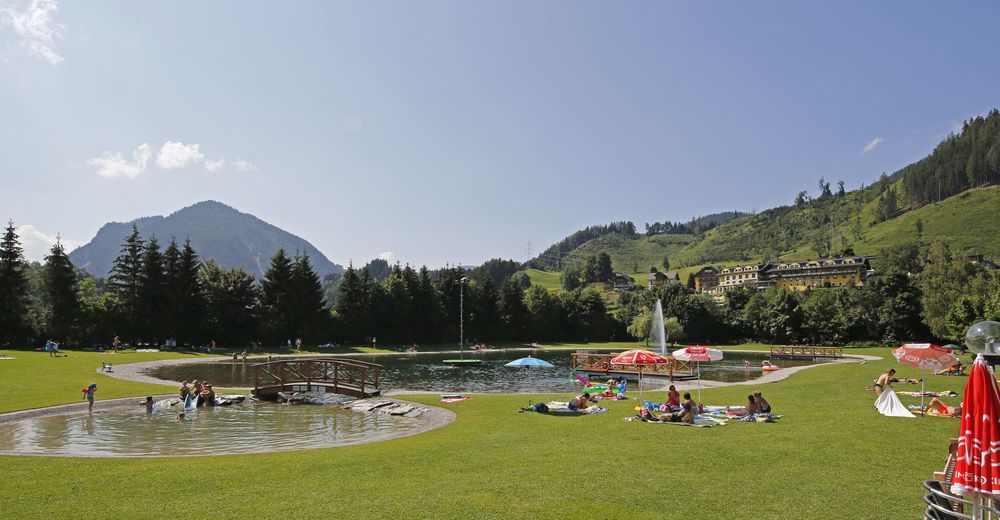 HERBERT RAFFALT
© Tom Lamm | ikarus.cc - Tom Lamm
© Tom Lamm | ikarus.cc - Tom Lamm
Freizeitsee Pichl
Sichere Dir ein schönes gemütliches Plätzchen auf der großzügig angelegten Liegewiese und genieße herrliche Sommerstunden am Pichler Badesee.
Durch die ausgezeichnete Wasserqualität (bescheinigt durch die Arbeitsgemeinschaft für Hygiene in Graz) zählt der Pichler Badesee zu einem der saubersten Seen in der Steiermark. Der Pichler Badesee ist somit ein beliebtes Ausflugsziel für die ganze Familie. Ob Spiel, Spaß, Sport oder Erholung, für jeden ist etwas dabei.
5.500 m² Wasserfläche
12.000 m² Liegefläche
Großer Kinderspielplatz
Hupfburg, Fußball-, Volleyball- und Tennisplatz
Ausreichend Parkplätze
Wir freuen uns auf Euer Kommen!
Prices
Tagestarif 2021
Kinder bis 12 Jahre frei
Kinder&Jugendliche bis 13-16 Jahre 3,40 €
Erwachsene ab 17 Jahre 5,50 €
Kindergruppen bis 16 Jahre (ab 15Personen) 3,10 €
Familienkarte 14,70 €
Sommercard-Inhaber frei
Ausgabe ab 13 Uhr
Kinder 2,90 €
Erwachsene 5,00 €
Abendkarte - Ausgabe ab 16 Uhr
Kinder 2,70 €
Erwachsene 3,70 €
Wochenkarten
gültig für 7 Tage
Kinder 11,00 €
Erwachsene 20,00 €
Saisonkarten
Kinder 13 bis 16 Jahre
24,00 €
Erwachsene ab dem 17.Lebensjahr 47,00 €
Familienkarte 86,00 €
Familienkarte Bewohner Schladming 70,00 €
Abendkarte Erwachsene (ab 16.00 Uhr) 28,20 €
---
Subsurface of bathing area
Gravelled
Rocky
Details
Pool attendant
Non-swimmer's area
keine Hunde erlaubt
Infrastructure
Changing cubicles
WC facilities
Accessible by public transport
Car parks
Gastronomy (restaurants, cafés)
Type of lounge area
Meadow
Shady areas
Jetties
Sports offer
Beach volleyball
Table tennis
Children & families
Toilets with changing facility
Small/children's bathing area
Children's slides
(Sand) play areas
---
Contact
Pichl 150, A-8973 Schladming-Pichl
Telephone

Homepage
Size
Sea level

790 m

Surface

0.0055 km²

Depth

1.8 m
Season
03.06.2021 - 05.09.2021
Opening times
09:00 - 19:00 H
Durch die ausgezeichnete Wasserqualität zählt der Pichler Badesee zu den saubersten Seen der Steiermark. Ob Spiel, Spaß, Sport oder Erholung, für jeden ist etwas dabei!
---
Find Accommodation Pichl
59 Hotels, Holiday apartments...
67 Offers and All-inclusive prices
Webcams