Peilstein im Mühlviertel
584m
The pleasant village of Peilstein is located on a hill in the valley of the Kleine Mühl in the northwestern Mühlviertel, near the border with Bavaria. Wonderful hiking and themed trails with breathtaking views await you here!.
Few areas of Austria have remained as untouched as this wooded landscape. Therefore, people from the city like to seek rest and relaxation here. Nevertheless, guests do not have to do without a high-quality and versatile vacation. *The hiking trails Hochwaldweg, Dreiländerblickweg, Hochbühelweg and Vogelstimmenweg focus on water and lead to places steeped in legend and magnificent vantage points. The Hemmerau vantage point in Eschernhof offers a panoramic view of the Bohemian Forest as far as the Czech Republic. The hike through the "Sausende Schlucht" at the Vogelstimmenweg is a true experience for eyes and ears. Especially the 6 accessible biotopes around Peilstein should be visited. A wonderful market fountain and the pagan sacrificial site Kühstein are great attractions.
Worth seeing in Peilstein is the church (early classical), which is dedicated to the saints Ägidius and Leonhard. The organ was made by Nikolaus Rumel in 1798. The Rumel organ builders were successful in Upper Austria for two generations.
Text: www.boehmerwald.at
---
---
Leisure tips Peilstein im Mühlviertel
---
Contact Peilstein im Mühlviertel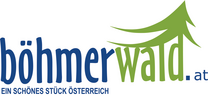 Ferienregion Böhmerwald
Hauptstraße 2, A-4160 Aigen-Schlägl
Telephone

Fax

Homepage
E-Mail
Inquiry and Brochure order Accommodations
---
Contact Mountain railways
Hochficht - Böhmerwald
Hauptstraße 2, A-4160 Aigen-Schlägl
Telephone
Locations Ferienregion Böhmerwald
Mountain railways Summer operation

Find Accommodation Peilstein im Mühlviertel
Webcams