Patscherkofel - Igls
1.009 - 2.248m
Operation time Summer 2023:
May 20th to October 29th 2023 daily operation
Monday to Sunday from 9.00 am to 5.00 pm.
Evening rides every Thursday until 11.00 pm.
Info-phone: +43 512 / 37 72 34
The Zirbenweg trail over Innsbruck
Famous, beloved, much-traversed and yet still always an uplifting experience! the Zirbenweg trail over Innsbruck runs from the Patscherkofel mountain station to the Tulfein Alm (Tulfes).
You can take a bus from Tulfes to the Patscherkofel valley station in Igls, from where you can take the cable car to an altitude of 1,965 m in the greatest of comfort. The trail begtins above Schutzhaus Patscherkofel, heading east. The ÖAV Patscherkofel nature trail also starts here.
Botanic Alpine garden and walk along the edge of the forest
Europe's most elevated botanic show garden invites visitors to learn about over 400 different alpine plants first hand. The Zirbenweg trail follows a wide, steep path to the Boscheben chalet, which is somewhat hidden away.
The trail ascends and descends gently without significant changes in altitude as it runs along the edge of the forest, at an altitude of over 2,000 m, to the Tulfein Alm. Throughout the entire walk, you can look down at the Inn valley and enjoy the breathtaking view of the Karwendel mountain chain oppoite. Near Tulfein Alm, there is the Glungezerbahn mountain station. You can take the Glungezerbahn to Tulfes.
Difference in altitude: trail ascends 200 m, trail descends 100 m
Duration of walk: 2.5 hours
Distance: 7 kilometres
The Kofel for children
Kofele's quiz tour
Kofele's quiz tour starts at the playground of Das Kofel restaurant and ends at the mountaintop.
There are 13 stations on the way up to the summit where you can try and answer some tricky questions.
A suprise awaits all those with the correct solution word in Das Kofel restaurant at the mountain station. Have fun!
Or try the Owl Trail, the Deer Trail or the Fox Trail.
Or the Kofele's bee trail near the Hochmahdalm. For the budy bees among you, a flyer with exciting questions is available at the Hochmahdalm. With the correct solution word you will get a great surprise.
---
---
Leisure tips
Patscherkofel - Igls
---
Contact
Patscherkofel - Igls
Innsbruck Tourismus - Tourismusbüro Igls
Hilberstraße 15, A-6080 Igls
Telephone

Fax

Homepage
E-Mail
Inquiry and Brochure order Accommodations
---
Contact
Mountain railways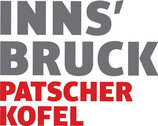 Patscherkofelbahn Betriebs GmbH
Römerstrasse 81, A-6080 Igls
Telephone

Fax
Locations
Innsbruck und seine Feriendörfer
Lakes
Patscherkofel - Igls
Mountain railways
Summer operation
Find Accommodation
Patscherkofel - Igls
11 Hotels, Holiday apartments...
9 Offers and All-inclusive prices
Offers and All-inclusive prices
Patscherkofel - Igls
Webcams