Mühlviertler Alm Freistadt
245 - 1.112m
Your summer in Upper Austria
Go on a discovery tour between the Danube and the Moldova
Enjoy the sun Summer vacation
Your holiday region in Upper Austria will enchant you with a very special atmosphere. Located north of the capital Linz you will find wonderful markets and valleys in Mühlviertler Kernland as well as fascinating landscapes for hiking and cycling and many cultural highlights. Welcoming.Traditional.Warm. – your summer holiday in Mühlviertler Kernland.
Varied and beautiful – Mühlviertler Kernland is considered to be one of the most popular holiday destinations in Upper Austria. Spend a very special holiday in the countryside.
Your varied holiday in Upper Austria
Gothic, Renaissance or Baroque. In the diversified region you will find all sorts of art and architecture styles with different buildings and churches. Take a city trip to Freistadt, where you can experience the medieval brewing and cultural town or the nostalgic horse railway: diversification is guaranteed for you and your family.
Enjoy the natural environment in Mühlviertler Kernland
Landscape paradise Mühlviertel On the way in Nature
Various family-friendly themed hiking paths offer a lot of interesting facts. You should also not miss out on the many cycling paths and the Mühlviertler museum and Gothic street. If you like golfing, you should come to St. Oswald. The Natura 2000 Reserve is also located in Mühlviertler Kernland and is the habitat of rare animals and plants.
A wide range of summer activities and the wonderful natural environment is waiting for you during a summer holiday in Upper Austria. We gladly help you to find an accommodation. Just send us your no obligation holiday enquiry.
---
---
Leisure tips Mühlviertler Alm Freistadt
---
Contact Mühlviertler Alm Freistadt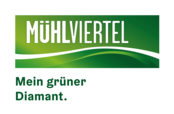 TVB Mühlviertler Alm Freistadt - Infostelle Unterweissenbach
Lebensquellplatz 1, A-4283 Bad Zell
Telephone

Homepage
Inquiry and Brochure order Accommodations
Locations Mühlviertler Alm Freistadt
Lakes Mühlviertler Alm Freistadt
Mountain railways Summer operation
Find Accommodation Mühlviertler Alm Freistadt
3 Hotels, Holiday apartments...
30 Offers and All-inclusive prices
Offers and All-inclusive prices Mühlviertler Alm Freistadt
Webcams