Moschendorf
Naturbadesee

Natur- und Wassererelebniswelt Südburgenland
Natur- und...
Naturbadesee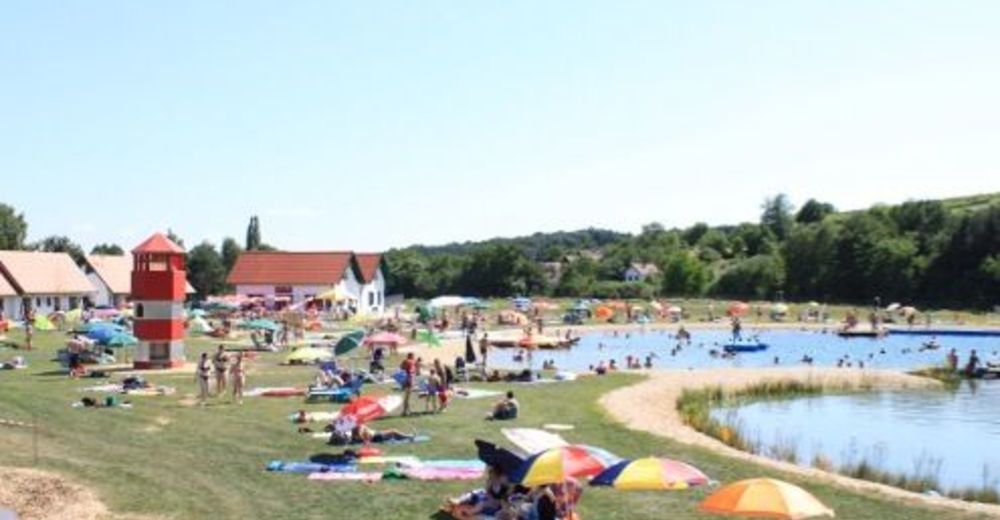 © Wassererlebniswelt, Bernd Gratzl
Natur- und Wassererelebniswelt Südburgenland
Ein Tag in der Wassererlebniswelt Südburgenland ist ein Tag voller Spaß für die ganze Familie. Die Wasserwelt erleben heißt, sich wohl zu fühlen und ein Gesamtpaket aus Action und Atmosphäre zu genießen.
Groß und klein strahlen um die Wette, erleben gemeinsame Abenteuer und haben Spaß pur.
Die Wassererlebniswelt Südburgenland ist das perfekte Ausflugs- und Kurzreiseziel für die ganze Familie.
Der Naturbadeteich lädt zum Plantschen ein, die Kanustrecke sorgt für sportliche Betätigung und in der Erlebniswelt kommen die kleinen Gäste voll auf ihre Rechnung.
Hauptattraktion für Klein und Groß ist der Erlebnispark mit einem Wasserlauf von 150 Metern Länge. Auch Wasserfälle, ein ägyptisches Schöpfrad und vieles mehr gibt es rund um den Naturbadeteich zu entdecken.
An Land sorgt der Spielplatz mit Klettergerüst, Leuchtturm, Karussell, Sandspielplatz mit Sonnenschutz, Rutsche & Co für viel Abwechslung bei den Kindern.
Größere Kinder und Eltern leben ihren Bewegungsdrang auch beim Beachvolleyball, beim Boccia oder Fußball aus.
Dem Hunger und Durst schaffen die Familien im Bistro-Beach Abhilfe.
Hinweise: Bei Schlechtwetter gibt es keinen Badebetrieb, Hunde dürfen in die Wassererlebniswelt Südburgenland nicht mitgeführt werden!
Prices
Tageskarte € 5.--
Schulen / Vereine / Unternehmen & Co zahlen nur 2 € pro Person (Für Gruppen ab 10 Personen möglich)
Tagesfamilienkarte (Eltern mit Kinder bis 16 Jahre) € 15,00
Wochenkarte / 1 Person € 15,00
Ab 16.00 Uhr zahlt man nur mehr € 3,00
Ab 18.00 Uhr zahlt man nur mehr € 2,00
---
Subsurface of bathing area
Gravelled
Details
Pool attendant
Non-swimmer's area
keine Hunde erlaubt
Infrastructure
Changing cubicles
WC facilities
Car parks
Gastronomy (restaurants, cafés)
Type of lounge area
Meadow
Jetties
Sports offer
Canoes/kayak
Beach volleyball
Table tennis
Children & families
Toilets with changing facility
Small/children's bathing area
(Sand) play areas
Rental service
Sun loungers
Parasols
Cycle hire
Specials
Swimming courses
---
Contact
Weinidylle Tourismus GmbH.
Moschendorf 95, A-7540 Moschendorf
Telephone

Homepage
Size
Sea level

200 m

Surface

-

Depth

-
Season
29.05.2020 - 06.09.2020
Opening times
10:00 - 19:00 H
Montag - Sonntag: 10:00 - 19:00 Uhr Mai - Juni 10.00 - 19.00 Uhr Juli - August 10.00 - 20.00 Uhr
---
Find Accommodation Moschendorf
1 Hotels, Holiday apartments...