Hotel Moserhof
9871 Seeboden am Millstättersee
assam | assam
CARLETTO PHOTOGRAPHY www.carlett
Hotel Moserhof****
The Moserhof
A small holiday paradise awaits you in beautiful Carinthia. In our Feel-good Oasis and our Relax Centre you will find enough space for relaxation and regeneration. Numerous activities around the lake offer variety and diversion in your vacation. We are also well equipped for meetings and conferences and will be happy to organize them for you on our premises. See you soon at Moserhof!
In our 4-star hotel Moserhof we make a point of enhancing your stay with us even in tiny details. We offer you numerous possibilities of enjoying your holiday just the way you like it.
Whether you enjoy spending your day relaxing in our Feel-good Oasis, or prefer to take an active part in any of the numerous attractions in the area – we have something to offer for every taste. In the evenings we will treat you to delicious meals in our comfortable restaurant.
Look forward to a break in your everyday life, we look forward to seeing you.
Family Moser-Winkler and team
Videos
00:32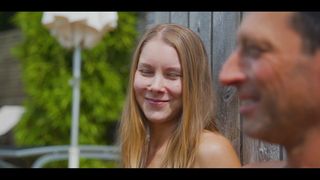 01:16
02:55
Allgemeine Verfügbarkeit Hotel Moserhof
information on request
available
not available
February 2023
KW
Mon
Tue
Wed
Thu
Fri
Sat
Sun
1
2
3
4
5
6
7
8
9
10
11
12
13
14
15
16
17
18
19
20
21
22
23
24
25
26
27
28
March 2023
KW
Mon
Tue
Wed
Thu
Fri
Sat
Sun
1
2
3
4
5
6
7
8
9
10
11
12
13
14
15
16
17
18
19
20
21
22
23
24
25
26
27
28
29
30
31
Prices
| Winter | Peak season | Early / low season |
| --- | --- | --- |
| Overnight stay | - | - |
| breakfast included | €95 to €145 | €83 to €133 |
| Half-board | €99 to €153 | €88 to €138 |
| All inclusive | - | - |
| Summer | Peak season | Early / low season |
| --- | --- | --- |
| Overnight stay | - | - |
| breakfast included | €95 to €145 | €83 to €133 |
| Half-board | €99 to €153 | €88 to €138 |
| All inclusive | - | - |
Further information
Komfort (Double Room)
| Breakfast
Local tax
per person / per night
0-15 Jahren included
from 16 Jahre + 2.80 €
Seeblick (Double Room)
| Breakfast
Local tax
per person / per night
0-15 Jahren included
from 16 Jahre + 2.80 €
Komfort Südblick (Double Room)
| Breakfast
Local tax
per person / per night
0-15 Jahren included
from 16 Jahre + 2.80 €
Style Deluxe mit Balkon (Double Room)
| Breakfast
Local tax
per person / per night
0-15 Jahren included
from 16 Jahre + 2.80 €
Deluxe (Double Room)
| Breakfast
Local tax
per person / per night
0-15 Jahren included
from 16 Jahre + 2.80 €
Local tax
per person / per night
0-15 Jahren included
from 16 Jahre + 2.80 €
Doppelzimmer Style Südblick (Double Room)
| Breakfast
Local tax
per person / per night
0-15 Jahren included
from 16 Jahre + 2.80 €
"Relax" (Junior Suite)
| Breakfast
Local tax
per person / per night
0-15 Jahren included
from 16 Jahre + 2.80 €
"Romantik" (Junior Suite)
| Breakfast
Local tax
per person / per night
0-15 Jahren included
from 16 Jahre + 2.80 €
Garten (Suite)
| Breakfast
Local tax
per person / per night
0-15 Jahren included
from 16 Jahre + 2.80 €
Local tax
per person / per night
0-15 Jahren included
from 16 Jahre + 2.80 €
Deluxe (Single room)
| Breakfast
Local tax
per person / per night
0-15 Jahren included
from 16 Jahre + 2.80 €
Biwak "giardino" (Hut)
| Breakfast
Local tax
per person / per night
0-15 Jahren included
from 16 Jahre + 2.80 €
Standard (Double Room)
| Breakfast
Local tax
per person / per night
0-15 Jahren included
from 16 Jahre + 2.80 €
Room/Apartments
Payment methods

Bar | Visa | Mastercard | EC Card Visa Mastercard Bankomat