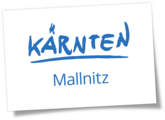 Mallnitz - Ankogel
1.200 - 2.636m
*Mallnitz in summer *
The * "Bergsteigerdorf" Mallnitz * offers a wealth of grandiose destinations for hikers and mountaineers: With the "local mountain" Ankogel, the "Tauernkönigin" Hochalmspitze and the Säuleck, proud 3000m peaks, with the Tauernhöhenweg and the Hochalmrunde, wonderful trekking tours, two challenging, high-alpine ones Via ferratas and a multitude of fantastic panoramic mountains.
But also leisurely valley hikes, roaring gorges and waterfalls and cozy, managed alpine pastures, where you can really relax and let yourself be pampered.
"Softly mobile" in the pearl of the Alps *
As an "Alpine Pearls" community, Mallnitz relies fully on "soft mobility". All express trains on the Salzburg-Villach line stop at Mallnitz-Obervellach station every 2 hours. A free shuttle service (only included with Alpine Pearls accommodations) takes you directly to your accommodation and you can reach all important destinations on site with the hiking bus and hiking taxi!
Strong partners: Alpine Pearls and National Park Carinthia Card companies *
You can get the National Park Kärnten Card free of charge from partner companies for the duration of your stay and enjoy over 100 inclusive services, e.g. Mallnitz visitor center, Tauernbad; Ankogelbahnen and Mölltaler Glacier also for ascent and descent (2 stations) free of charge!
The Alpine Pearls partner companies offer special mobility services, e.g. pick-up from the train station for free!
---
---
Contact Mallnitz - Ankogel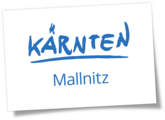 Tourismusverband Mallnitz
Mallnitz 11, A-9822 Mallnitz
Telephone

Fax

Homepage
E-Mail
Inquiry and Brochure order Accommodations
---
Contact Mountain railways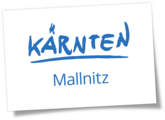 Mölltaler Gletscherbahnen GmbH & Co KG & Hochgebirgsbahnen Ankogel
A-9831 Flattach
Telephone
Locations Hohe Tauern - die Nationalpark-Region / Outdoorpark Oberdrautal
Mountain railways Summer operation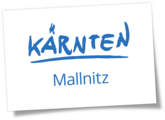 Find Accommodation Mallnitz - Ankogel
42 Hotels, Holiday apartments...
25 Offers and All-inclusive prices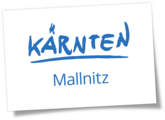 Sports provider Mallnitz - Ankogel
Offers and All-inclusive prices Mallnitz - Ankogel
Webcams