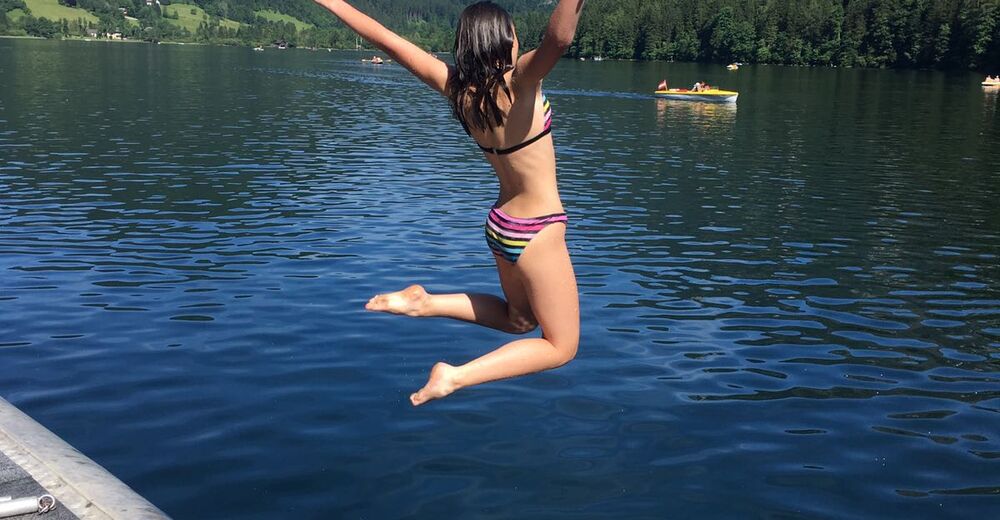 Lunz am See – amidst impressive scenery, framed by the hills of the Mostviertel, both soft and wild, glitter the emerald waters of Lake Lunz (605 m). Lower Austria's only natural lake offers the possibility to take a delightful swim or a boat trip or to go fishing off the hustle and bustle of everyday life.
You can enjoy cultural events on the "Lunzer Seebühne", the fantastic lakeside stage that is used for a diversified range of events.
Lunz am See, Lunz on the Lake, should rather be called Lunz on the lakes, since it also boasts crystal clear mountain lakes: the Mittersee and the Obersee, which is located amidst romantic rocks and soft hills at 1113 m above sea level.
The beautiful Amon House (formerly the house of a hammer mill owner, dated 1511) was restored after the original plan and with the support of the Federal Monuments Office. Today, in addition to the Blacksmith Museum and the Needlework Museum, the building hosts various offices, among them the Tourism Office.
Appreciate the cordial though respectful hospitality extended in nice hotels and friendly private homes, in farms close to nature or in holiday apartments, and enjoy first-quality specialities. Take pleasure in the blooming daffodils in springtime, and benefit from the superb hiking trails all the year round.
Lunz am See is also in season in winter. With its two ski lift facilities (Helmel and Maiszinken), Lunz am See offers fun for the whole family, including a "magic carpet" for small children. Ice-skating on the largest natural ice rink, Lake Lunz, is a very special experience – provided of course an ice layer of safe thickness. The offer includes cross-country skiing on the Sonnenalm trail and snowshoeing, and at the end of your stay, you will want to come back, and say again next year…
…. In Lunz am See at last!
---
---
Leisure tips Lunz am See
---
Contact Lunz am See

Ybbstaler Alpen
Kirchenplatz 5, A-3293 Lunz am See
Telephone

Homepage
E-Mail
Inquiry and Brochure order Accommodations
Locations Eisenstraße Niederösterreich
Mountain railways Summer operation
Accommodations Lunz am See
33 Hotels, Holiday apartments...
6 Offers and All-inclusive prices
Sports provider Lunz am See
Offers and All-inclusive prices Lunz am See
Webcams