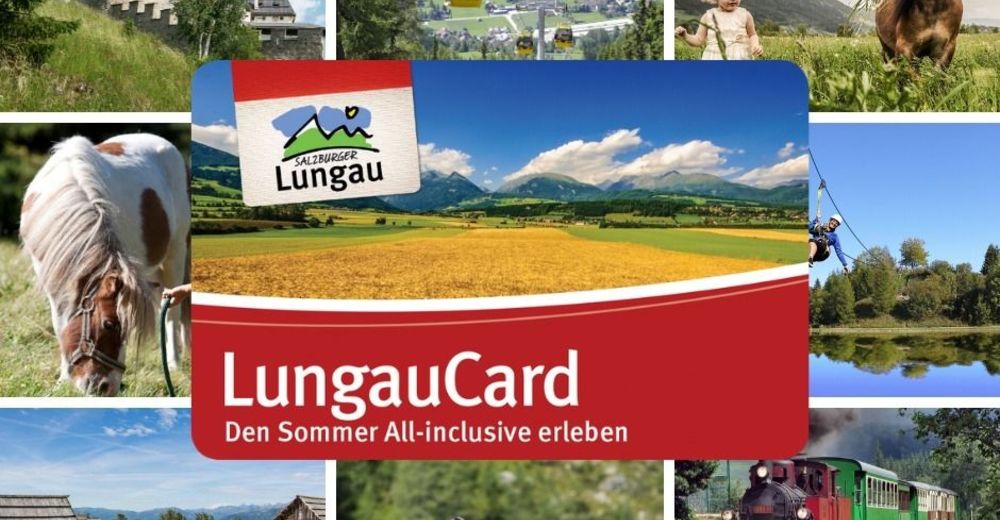 © © Ferienregion Salzburger Lungau
From May 29th to October 31st you can experience a huge variety of "all inclusive" and discounted activities in the whole Lungau with a card. And the best thing: You can demonstrably save money!
If you spend the night in one of the participating partner companies - from four-star hotels, inns and private rooms to farms - you will receive your personal holiday card for the entire duration of your stay.
Simply fill out the registration form and you will receive the LungauCard Summer directly at your accommodation facility. The LungauCard is valid for the entire period of your stay (from the day of arrival to the day of departure), is not transferable and entitles you to free or reduced use of numerous mountain railways, excursion destinations, outdoor activities, sights, museums, wellness offers, swimming pools and much more throughout Lungau .
Further information on our LungauCard service partners, discounts, opening and operating times etc. card.lungau.at
Contact information
Further information:
http://card.lungau.at
Enquiries to:
info@lungau.at
Find Accommodation Lungau - Ferienregion
238 Hotels, Holiday apartments...
162 Offers and All-inclusive prices
Sports provider Lungau - Ferienregion
Events
13.04. - 02.11. jeweils Wed

01.05. - 31.10. jeweils Mon, Tue, Wed, Thu, Fri, Sat, Sun

03.05. - 20.12. jeweils Tue
Webcams