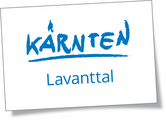 culinary delights
© RML Regionalmanagement Lavanttal GmbH
© RML Regionalmanagement Lavanttal GmbH
© © Franz GERDL, 2016, all rights reserved - Franz Gerdl
© Spendel
© © Franz GERDL, 2016, all rights reserved - Franz Gerdl
© RML Regionalmanagement Lavanttal GmbH
© © Franz GERDL, 2016, all rights reserved - Franz Gerdl
Have you ever seen a "banana-apple"? Do you think "that isn't possible! How does it work … at the bottom round and above banana?
Wrong! This is only a little apple. Because of its high level of sugar and the unique aroma it got this name.
A drinking speciality of valley Lavanttal is the apple-cider which is mentioned, because of its high quality, wine of Lavanttal. This drink was well known at the soldiers of Napoleon who thought that it is Champagner. An increase of cider is the creation of apple-frizzante which has 5 % alcohol. The farmers at St. Paul work together under the name "Mostbarkeiten" and offer special cider, schnapps, fruit juices. Every year at the "cider fair" in St. Paul in Lavanttal you can buy these specialities as well as directly at the farmers.
Every spring are growing thousands of bloom at apple- and pear trees. The first mention of fruitgrowing in Carinthia was at a fruitgarden in St. Andrä in Lavanttal more then 100 years ago.
An eating speciality is the asparagus which are cultivated at the area of St. Andrä in Lavanttal. In May and June the restaurants in St. Andrä offer typical meals with asparagus of Lavanttal.
In September is the time for pumpkin and the pumpkin fair in Wolfsberg where you can have a look at more then 160 varieties of pumpkin. The Lavanttal pumpkin restaurants offer special meals around the "king under the vegetables".
Get further Information here
Regionalmanagement Lavanttal GmbH
Minoritenplatz 1
A-9400 Wolfsberg
Tel: +43/4352/28 78
Fax: +43/4352/28 78-9
e-mail: info@region-lavanttal.at
www.region-lavanttal.at
Contact information
Further information:
www.region-lavanttal.at
Enquiries to:
info@region-lavanttal.at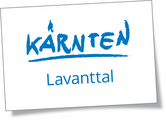 Find Accommodation Lavanttal
77 Hotels, Holiday apartments...
54 Offers and All-inclusive prices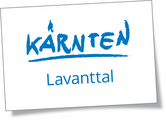 Sports provider Lavanttal
Offers and All-inclusive prices Lavanttal
Webcams