© RML Regionalmanagement Lavanttal GmbH
© RML Regionalmanagement Lavanttal GmbH
© RML Regionalmanagement Lavanttal GmbH
© RML Regionalmanagement Lavanttal GmbH
© © Franz GERDL, 2016, all rights reserved - Franz Gerdl
© © Franz GERDL, 2016, all rights reserved - Franz Gerdl
© © Franz GERDL, 2016, all rights reserved - Franz Gerdl
The valley Lavanttal – "Paradise of Carinthia" is one of the most beautiful hiking areas of Austria.
"Familyfriendly" footpathes (about 1000 km in the valley) tempt to relaxing in fresh nature. Without strain and without hill-climbing ability you can walk to an altitude of 2.141 m at soft rising mountains called Koralpe and Saualpe. The footpathes are good marked and without any danger – for the whole family.
Regionalmanagement Lavanttal GmbH
Minoritenplatz 1
A-9400 Wolfsberg
Tel: +43/4352/28 78
Fax: +43/4352/28 78-9
e-mail: info@rmlav.at
www.rmlav.at
Contact information
Further information:
www.region-lavanttal.at
Enquiries to:
info@region-lavanttal.at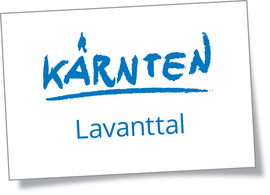 Accommodations Lavanttal
74 Hotels, Holiday apartments...
56 Offers and All-inclusive prices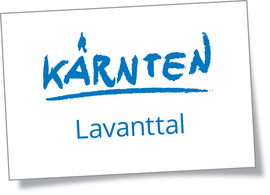 Sports provider Lavanttal
Offers and All-inclusive prices Lavanttal
Webcams